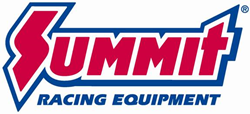 Tallmadge, OH (PRWEB) March 18, 2014
Have a 1947-53 Chevy/GMC truck? Why not fill the dash with a new set of New Vintage USA gauges? Made in Detroit, Michigan, the Gauge Packages offer OEM-inspired style and modern internals. They bolt up to the original mounting points in the factory dashboard; laser-cut brackets and OEM-style bezels mean the gauges sit in the dash just like OEM.
The New Vintage USA 1947-53 Gauge Packages are available with two 3 3/8 inch diameter gauges in several versions:
GAUGES WITH WOODWARD SERIES FACE

Speedometer and quad gauges (water temperature, oil pressure, fuel level, and voltmeter)
Speedometer/tach combo and quad gauge
Speedometer/water temperature/oil pressure and tachometer/fuel level/voltmeter gauges
GAUGES WITH 1940 SERIES FACE

Speedometer and quad gauge
The Gauge Packages come with a GM-style speed sender plus pressure, temperature, and fuel senders, a color-coded wiring harness, and detailed instructions. They are covered by New Vintage USA's five year limited warranty.
SEE THE NEW VINTAGE USA 1947-53 GM TRUCK GAUGE PACKAGES AT SUMMIT RACING
Summit Racing Equipment
http://www.SummitRacing.com
1-800-230-3030