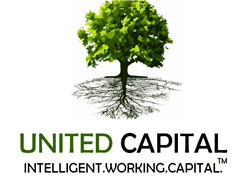 "We are honored to be able to support the amazing work done by TBRI," commented Mark Mandula, Managing Partner of United Capital Funding.
Saint Petersburg, Florida (PRWEB) March 19, 2014
United Capital Funding Corp., the leading provider of professional Accounts Receivable based funding and credit management solutions in the United States, announced today is will be a Major Corporate Sponsor at the upcoming Tampa Bay Research Institute [TBRI] "Discover the Power" Event to held on Thursday, April 24, 2014 from 5:30 to 7:00 PM at 10900 Roosevelt Boulevard North, Saint Petersburg, Florida.
TBRI was established in 1981 as the first 501 (c)(3) not-for-profit biomedical research organization of its kind in the State of Florida, and since then TBRI scientists have pioneered the discovery of the relationship between virus infections and cancer. As a result, TBRI has been awarded many national and international patents and to the commercial release of an immune enhancing dietary supplement.
Akiko Tanaka, Ph.D., President and Cofounder of TBRI commented, "We are very happy to have members of the general public, medical, educational and research communities come and attend the "Harness The Power" Discovery Event in April." In addition, she noted that "At TBRI, we are currently building upon a recent breakthrough that we believe will result in the development of a number of immune modulating drugs useful for the treatment of diseases ranging from AIDS, Allergies, Alzheimer's and Cancer. We look forward to discussing this amazing progress at the Discovery Event on April 24, 2014."
"We are honored to be able to support the amazing work done by TBRI," commented Mark Mandula, Managing Partner of United Capital Funding. Mandula also noted that "We fully support the mission of TBRI and know that their efforts are truly valued on a local, regional, national and even international basis."
Over the past 17 years, United Capital Funding and its employees have contributed nearly $500,000 in local, regional, national and global giving. In addition to these direct financial contributions, United has made significant pro bono contributions of time and United Capital employee skills to support their Corporate Citizenship program. Some of the charities supported by United include TBRI, JFCS, the Wounded Warrior Project, Inc., Society of St. Vincent de Paul, Tampa Bay Watch, CASA, The Salvador Dali Museum, The Morean Arts Center, The Chihuly Collection, The Museum of Fine Arts, Police Athletic League, The Ronald McDonald House Charities of Tampa Bay, Heroes of the St. Pete Police, Derrick Brooks Charities, Inc., Community Service Foundation, Suncoast Hospice, Clothes to Kids, Inc., Wilderness Trail, The First Tee of Saint Petersburg and a wide array of other organizations.
About Tampa Bay Research Institute "TBRI"
TBRI is dedicated to the study, cure and prevention of cancer and chronic infectious diseases. TBRI is similar to a number of other research institutes in the United States and abroad in that TBRI is interdisciplinary in nature and focused on biomedical research. However, TBRI is different in that TBRI is dedicated to exploring unique biological pathways of the human immune system as they relate to several diseases, rather than maintaining a focus on a single disease. In addition, TBRI provides valuable community health education that is backed by the latest Biomedical Research.
TBRI is an independent biomedical research institute. TBRI's independence allows for all biomedical Research to be approached utilizing a neutral, science-based foundation. Since its formation in 1981, TBRI has strongly believed that this flexibility has enabled TBRI to rapidly focus resources on promising areas of scientific study rather than on other, non-scientific requirements sometimes imposed by outside or industry funding sources.
The independence also has allowed TBRI to serve all institutions and colleges that require assistance or cooperation, upon request. TBRI is not formally affiliated with any university or hospital; however, TBRI actively collaborates with universities and hospitals throughout the world as a scientific resource. Over the last 33 years, TBRI has conducted scientific collaborations with a number of prestigious institutions, including All Children's Hospital, Eckerd College, Emory University in Atlanta, the Howard Hughes Medical Institute at UCLA, Johns Hopkins University in Baltimore, the Kitasato Institute in Japan, the Moffitt Cancer Center at the University of South Florida (USF), North Carolina State University in Raleigh, St. Pete College (SPC), Suncoast Hospital in Largo, Tampa General Hospital, the University of Chicago, and the University of Montreal in Canada. In addition, TBRI has trained in excess of 100 Undergraduate and Graduate students from the U.S. and abroad, as well as a number of postdoctoral fellows.
About United Capital Funding Corporation
United Capital Funding Corporation provides Intelligent Working Capital via factoring, credit insurance coverage and efficient Accounts Receivable management solutions to clients nationwide. These professional services allow clients to strengthen their cash flow, streamline internal operations and assist them in competing successfully in the current challenging economic environment. United recently exceeded $2+ Billion in funded and managed relationships since its formation in 1997. Starting with a single Florida based client, United Capital Funding now serves clients in 29 states, and is based in Tampa Bay, Florida. United also has a regional offices in Nashville, Tennessee and Charlotte, North Carolina.
United Capital Funding is the fiscally savvy alternative for healthy companies in the staffing, government, manufacturing, service, distribution, technology and professional services sectors looking to profit from the flexibility and speed of partnering with a privately held, well capitalized source. Additional information on the specialized business financial services provided by United, including factoring, Accounts Receivable management, and working capital are available online at their website; http://www.ucfunding.com.