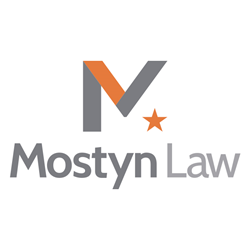 Houston, Texas (PRWEB) March 18, 2014
Employees from the Houston-based Mostyn Law have just completed week five of a nutritional challenge aimed at improving their overall health and well-being.
The challenge was issued by Firm owners Steve and Amber Mostyn to help motivate employees to make healthier lifestyle choices. Though workplace fitness and health initiatives are nothing new, the nutritional challenge at Mostyn Law went above and beyond in terms of dedication and results. The process began with each participant meeting with a doctor for blood work and a physical exam. The program also included extensive nutrition, fitness, and food preparation classes.
"The hardest part for me was learning how to eat leafy salads without being able to drench it in creamy dressing and cheese," said Andrew Taylor, a challenge member that lost an astonishing 31 pounds. "Before losing the weight, I was always feeling the '3 S's', sluggish, sweaty, and sad. To not have the sugar highs and lows, and that bloated feeling, after eating a huge carb and cheese filled meal is amazing."
Taylor, who was traveling through much of the challenge, said he often brought his blender with him on the road to make smoothies. Other members of the challenge adapted to their new, healthier lifestyles in different ways. Alda Manning watched her blood pressure go from 147/82 to 123/76 and got to wear clothes she hadn't worn in years. For her, the struggle was to eliminate meat and think about healthier food choice.
"After making healthier choices, which starts with eliminating meat and meat products," Manning said. "It pares down from there. Like determining what sauces and dressings, if any, are available. Or how your food is cooked and prepared. It becomes helpful to prepare your own snacks in between meals so you don't make bad decisions when eating out!"
In total, 13 members of Mostyn Law participated in the first round of the nutritional challenge that will be available to employees. The group lost well over 200 total pounds and vastly improved everything from blood pressure and cholesterol to waist size and self-confidence. Along with the nutritional program, participants were given the option of joining an organic vegetable sharing program. Vitamix blenders were also placed in the break room for easier access to smoothies.
Learn more about Mostyn Law, please visit http://www.MostynLaw.com for more information.
About Mostyn Law
Based in Houston, Texas, Mostyn Law was established in 1999 by Steve Mostyn. Mostyn Law has earned its reputation by tirelessly standing up for the rights of ordinary people who have been treated unfairly by insurers, injured by defective products, or suffered personal injury. Mostyn Law has 125 employees in its offices in Houston, Beaumont, Austin, and Galveston.