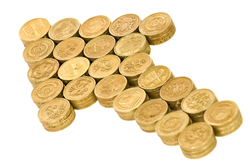 London, England (PRWEB UK) 25 March 2014
London School of Marketing, a leading institution offering accredited marketing and business qualifications in the heart of London, has offered their expert advice on the financial benefits and potential return on investment associated with studying for an MBA in London.
"With thousands of students looking to London to provide them with global connections and an internationally recognised qualification, it begs the question: is a post-secondary education worth its hefty price tag?' asks Gimhani Gunasinghe, Digital Marketing Manager of London School of Marketing. "While the job market has been challenging for all prospects of late, the short answer is 'yes'."
By working in partnership with Anglia Ruskin University, London School of Marketing offers more flexible and lower cost MBA programmes in London. For example, an MBA with London School of Marketing costs £5950.00, compared to £8500 at London School of Business and Finance and £61400 at London Business School.
The choice as to which programme to invest in and at what cost is a difficult one for students. "That is why, when our prospective students consider enrolling, we present them with comparative fee structures of the major players in the field, along with the key financial benefits that can be gained by studying for an MBA at a British institution such as ours," writes Gunasinghe.
For more insights, read the full article here.
London School of Marketing delivers accredited marketing and business qualifications, and offers courses from recognised professional bodies such as CIM, ABP and CAM, BA (Hons) Marketing, MA Marketing and Innovation, and an MBA from Anglia Ruskin University. Based in Central London, it is a QAA approved institution and holds Highly Trusted Status with the UKBA. The school also has offices in Sri Lanka, a network of Local Access Points (LAPs) and online programmes of learning. Courses are run over a broad range of study modes. Further details are available at: http://www.londonschoolofmarketing.com.