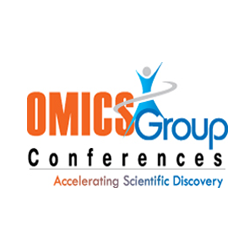 Food Technology-2014 Conference will have Prof. M. S. Swaminathan, First World Food Prize Laureate, 1987 as a scientific adviser at the event.
Henderson, Nevada (PRWEB) March 19, 2014
3rd International Conference and Exhibition on Food Processing & Technology, an OMICS Group Conference, will be held from July 21-23, 2014 at Las Vegas, USA. Food Technology-2014 will be a three day event.
Dr. Srinubabu Gedela, Managing Director and CEO, OMICS Group International, addressed that "Food Technology-2014 is one of the prominent scientific conferences comprised of wide variety of symposium and international workshops by renowned scientist".
Based on above principles, the organizing committee of Food Technology-2014 decided the theme of the conference to be - Accelerating new research and innovations in Food Processing and Technology. This theme is reported to be supported by OMICS Publishing Group open access journals.
This international life science conference 2014 will be working in conjunction with American Celiac Society, USA and SILAE, Italy and will have Prof. M. S. Swaminathan, First World Food Prize Laureate, 1987 as a scientific adviser at the event.
OMICS Group said that Food Technology-2014 will feature various workshops like: "Rapid Methods and Automation in Microbiology: Past, Present, and Future" by Daniel Y. C. Fung, Kansas State University, USA; "Membrane filtration & their application to industrial fermentation and separation" by YongJae Lee, Texas A&M University, USA; "Antimicrobial activity of lactic acid bacteria on pathogens in foods" by Dilek Heperkan, Istanbul Technical University, Turkey.
Food Technology International Conference 2014, USA will also feature symposiums like: "Polyphenols & health" By Soraya L. Valles, University of Valencia, Spain; "Sugar and fat how bad is that?" by Alison Burton Shepherd, King's College London, United Kingdom; "Food decontamination and shelf life extension" by Ian Watson, University of Glasgow, United Kingdom; "Microalgae as a sustainable food source" by Ian Watson, University of Glasgow, United Kingdom; "Functional and Innovative Food Quality & Processing" by Ozlem Tokusoglu, Celal Bayar University, Turkey.
The scientific program of Food Technology 2014 is said to offer a range of exceptional continuing education (CE) credits to help all participants to accelerate their adequate knowledge, hone their skills, exchange information on best practices and continuously improve the latest research and new trends in food science, nutrition and public health.
In addition to this, OMICS Group International organizes more than 100 international scientific conferences and publishes around 350 open access scholarly journals. OMICS Group organizes medical conferences, pharmaceutical conferences, and life science and engineering conferences also.
Food Technology 2014 organizing committee said that the conference will also host Young Researchers Forum which will provide young researchers with the possibility to meet and discuss research topics and methodologies, share and develop ideas, learn from each other and gain knowledge from senior researchers. Apart from this there will be Poster Competition to encourage students and recent graduates to present their original research which will be later published in the OMICS Group Journals.
Anyone interested in attending the conference or for more information related to the subject of this release can contact:
Michael Johnson
foodtechnology2014(at)omicsgroup(dot)us
Tel- 1-888-843-8169
Visit for more information on conference: http://foodtechnology2014.conferenceseries.net/.