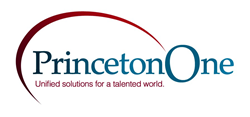 We look forward to connecting and sharing knowledge with others through this platform.
Skillman, N.J. (PRWEB) March 20, 2014
PrincetonOne, a total recruitment services provider based in Skillman, N.J., today announced the official launch of its recruitment industry blog. Created with employers, hiring managers, job seekers and others interested in the industry in mind, PrincetonOne plans to utilize the new blog to share and promote its 40 years of industry expertise with readers. It will include articles written by PrincetonOne's recruitment professionals, as well as external industry thought leaders and market experts.
"We know that the companies, candidates and partners we interact with on a daily basis are interested in keeping up with trends in the sector, gaining insight from one another's experience and learning about recent research and news. The PrincetonOne blog will be a place to find these items and more," said PrincetonOne President and CEO Dave Campeas. "We look forward to connecting and sharing knowledge with others through this platform."
PrincetonOne's blog will provide insight into the latest recruitment technologies and trends, current job market, best practices for career advancement, recent updates in various industries and more. Readers will gain knowledge applicable to different stages of career progression, with articles pertaining to best practices for a successful job search to helpful information for CEOs.
PrincetonOne plans to add one blog entry per week. The blog can be found at http://www.PrincetonOne.com/blog.
About PrincetonOne
Headquartered in Skillman, N.J., PrincetonOne is a talent services company that creates and implements innovative solutions for unmet recruitment and retention needs. PrincetonOne provides clients with a cohesive strategy for recruiting, retention, staffing assessment and organizational development. Through a comprehensive suite of services, including executive search, recruitment process outsourcing (RPO) and contract staffing, PrincetonOne delivers unified recruitment solutions and measurable results for more than 1,000 clients around the world. For more information, visit http://www.princetonone.com.