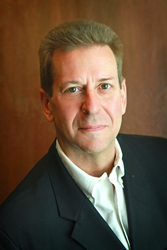 His wealth of experience and knowledge will surely benefit not just our team, but the future development of the Valley.
Phoenix, Arizona (PRWEB) March 19, 2014
P.B. Bell, Arizona's leading real estate management and development company, announced today the appointment of James P. Tainter as Vice President of asset management for P.B. Bell Asset Management, Inc. He will oversee and grow the company's commercial portfolio holdings and operations.
Tainter possesses over 30 years of progressive experience in real estate ownership, asset management, brokerage, development, construction/project management, sourcing third party business, marketing and leasing, asset acquisitions/dispositions, and property management on a diverse base of commercial, industrial, retail and multi-family product types. He previously worked at Harsch Investment Properties, as senior vice president – regional manager in charge of Las Vegas, where he oversaw all market operations for eight million square feet of industrial and retail space. Prior to Harsch, Tainter served as principal in charge of asset management at Balke Brown Associates, a St. Louis-based owner, developer, manager, and broker.
Leveraging Tainter's vast industry experience, he is charged with growing market share and expansion of commercial projects in the region. His expertise enables the company to significantly broaden its portfolio of services to the industry. "We are fortunate to welcome Jim to P.B. Bell and to Arizona. His wealth of experience and knowledge will surely benefit not just our team, but the future development of the Valley," said Chapin Bell of P.B. Bell.
Tainter attended the University of Missouri – St. Louis, where he majored in business administration and minored in psychology. He received his certified property manager (CPM) designation from the Institute of Real Estate Management (IREM) in 1987. Having previously held principal broker licenses in Missouri and Illinois, Tainter also served on the Building Owners and Manager's Association's (BOMA) National Educational Advisory Council as well as the Lied Institute for Real Estate Studies Advisory Committee at the University of Nevada – Las Vegas.
About P.B. Bell
P.B. Bell was founded in 1976 when principal and CEO Philip Bell saw the opportunity to take a wealth of knowledge and experience gained within the fields of accounting and housing development to the state of Arizona. Today, under the direction of Chapin Bell, P.B. Bell is the premier locally owned and operated real estate management and development institution in Arizona.