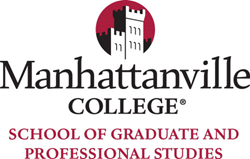 Purchase, N.Y. (PRWEB) March 25, 2014
Manhattanville College's School of Graduate and Professional Studies (GPS) will host "The Power of Building Content and Community," a networking event and marketing panel spotlighting best practices in content marketing and corporate social responsibility from powerful Westchester-based companies. "The Power of Building Content and Community" will be held Monday, April 7, from 5:30 to 7:30 p.m. in Manhattanville's historic Reid Castle.
The event's panelists – all of whom demonstrate a command in content creation, content management and corporate social responsibility – include Danielle Cyr, vice president of integrated marketing, Co-Communications; Bob Glazer, CEO, ENT and Allergy Associates; Tom Kallish, CEO, Tommie Copper; Peter Storck, senior vice president of research and marketing, House Party; and Stacey Tank, vice president of marketing and chief corporate relations officer, Heineken USA. The discussion will be moderated by Todd Van Hoosear, vice president of corporate relations and stakeholder engagement, HB Agency, and Manhattanville College GPS professor.
"Relevant, current information is vital to developing optimal marketing content," Glazer said. "Content management is important to every business sector in the country, and the medical space is no exception."
Attendees will also have an opportunity to participate in a unique social media contest demonstrating the power and innovation of content creation. Guests will use #GPSMarketingPanel to share their real-time comments on the panel and the speakers' discussion.
"The Power of Building Content and Community" will be the third in GPS' 20th Anniversary "Insights into Leadership" series, offering speakers with a broad range of business expertise presenting their views on local, national and global trends. New York Times columnist and best-selling author Adam Bryant helped launch the series in November, followed by a creativity breakfast featuring author Bruce Nussbaum and a panel of Westchester innovators earlier this month.
"Our panelists represent some of the most progressive marketers in New York," said Dr. Anthony Davidson, dean of the School of Graduate and Professional Studies at Manhattanville College. "Community engagement, corporate social responsibility and content management are vital to a company's success, and each of our panelists and their companies will show us why."
Tickets are $25 in advance ($35 at the door) and can be purchased at https://community.mville.edu/pages/gps-event-4.7.14. The event is sponsored by Westfair Communications. For more information, contact GPSevents(at)mville(dot)edu or 914-323-5413.
About The School of Graduate and Professional Studies at Manhattanville College:
For two decades, The School of Graduate and Professional Studies has helped prepare today's professionals for tomorrow's business. Instructors are seasoned experts holding senior positions at major companies such as Morgan Stanley, Major League Baseball, Pitney Bowes, Verizon, ABS Sports, and Associated Press.
Originally established as Adult and Continuing Education, GPS evolved in 1993 with the launch of the Masters of Science degree in Organizational Management and Human Resources Development.
Today, the school offers six Master's degrees, including, Business Leadership, Finance, Human Resource Management and Organizational Effectiveness, International Management, Marketing Communication Management and Sport Business Management. GPS also offers Advanced Certificates in Business Leadership, Finance, Human Resource Management, and Marketing Communication Management as well as three accelerated Bachelor's degree programs for adult learners.