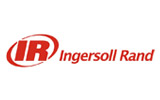 (PRWEB) March 27, 2014
Ingersoll Rand will be demonstrating the company's material handling solutions during the MODEX Show, in Atlanta from March 17-20th.
During the 2014 MODEX Show, Ingersoll Rand will showcase three new material handling solutions. A global leader in compressed air systems, power tools, fluid management and material handling equipment, Ingersoll Rand will display the Kinetic Series manual chain and lever hoist offering, the EZ Series floor supported crane system and the SideKick Series ultra-compact lever hoist.
The Kinetic Series hoists are designed with caged ball bearings on the load sprocket and caged roller bearings through the main shaft. This design minimizes the manual effort of the user and makes for smoother operation. The compact construction of the Kinetic Series hoists makes it ideal for tight spaces you may find in industrial and manufacturing application. Their reinforced construction makes the lever hoist capable of handling from .75 to 9 metric tons. The manual chain hoist has a lifting capacity that ranges from .25 to 20 metric tons.
The EZ Series floor supported crane systems are designed to eliminate the need for an overhead support structure. The advanced design of the EZ series features Delrin wheels, which reduce rolling resistance to one percent of the loads weight. The certified steel structure combines Ingersoll Rand's bridge and crane technologies, and makes for easy installation.
The SideKick Series mini lever hoists are engineered to fit into the tightest places, and weigh less than 10 pounds to ensure maximum portability. The SideKick series is the perfect hoist solution for any weekend mechanic, or any occupation needing a highly portable lifting solution. The SideKick series is capable of lifting capacities ranging from, .25 metric tons to .75 metric tons.
Ingersoll Rand creates products from complete compressed air systems, tools and pumps, to material and fluid handling system. The Hose Shop Inc, is a licensed supplier of Ingersoll Rand products. You can view the complete Ingersoll Rand products The Hose Shop Inc offers here.