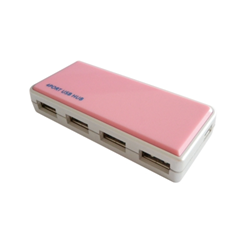 (PRWEB) March 19, 2014
Hiconn Electronics, a well-known computer peripheral manufacturer from China, has announced its new collection of 4-Port USB 2.0 Hubs. Moreover, the CEO of the company has stated that all these high quality hubs are available at discounted rates now, up to 30% off.
As a matter of fact, Hiconn Electronics is an experienced manufacturer and retailer in the industry; it has thousands of practical products for sale. The company is very famous in the market for its superb items, competitive prices, rapid delivery and great after-sale service. The specifications of the newly released hubs are available at the company's website now.
Here is a detailed description of the company's new 4-Port USB 2.0 Hubs:
--High-speed USB (480 Mbps) & USB 1.1 (12Mbps)
--Compliant with USB 2.0 specification
--Compliant with USB specification rev. 1.1
--Equipped with over-current detection & protection
--Plug and Play
--1 upstream port & 4 downstream ports
--Support Windows ME/2000/2003/XP/Vista/Windows 7/8 and Mac OS 10.x
--Support various Linux kernels
What's more, the company's top designers always take everything into consideration when creating new products. Its purpose is to make all things more convenient for worldwide customers. That is why the company's innovative devices are so hot in the market. Also, it strives to provide worldwide clients with a relaxed, quick, and enjoyable shopping experience.
About Hiconn Electronics
Hiconn Electronics (Shenzhen Hiconn Electronics Co. Ltd.) is devoted to designing and manufacturing a wide range of connection cables and customized cable assemblies, offering many HDMI cables, VGA cables, SATA cables, USB cables, 1394 cables, DVI cables, SCSI (Small Computer System Interface) and more. For more information, please visit http://www.hiconn.net/.
Contact Person: James Yin (Sales Director)
Company Name: Shenzhen Hiconn Electronics Co., Ltd.
Address: Shenghua Building., Xixiang Road., Baoan District, Shenzhen, Guangdong Province, China
Zip Code: 518102
Tel: +86-755-8109 8345
Fax:+86-755-2779 3497