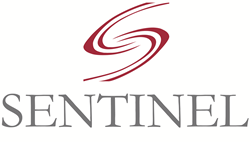 We are excited to support the Mountain City Municipal Court and feel confident we can exceed their expectations
Irvine, Calif, (PRWEB) March 20, 2014
Sentinel Offender Services announced they have been awarded the Mountain City Municipal Court contract to provide misdemeanant probation services beginning April 25, 2014. Sentinel is a national provider of offender management services, including court services, case management, electronic monitoring, warrant recovery, cognitive-based skills training, and drug testing.
Sentinel's Cornelia, Georgia, office is designed to specifically address the misdemeanor offender population and serve the cities of Dillard and Sky Valley. The Cornelia office staff will monitor the conditions of compliance by regularly meeting with each probationer to ensure successful compliance with court orders.
"We are excited to support the Mountain City Municipal Court and feel confident we can exceed their expectations," said Lynne Gray, Cornelia's Branch Manager. "We are committed to taking all necessary steps to deliver effective and consistent case management of probationers."
The company is committed to guiding Mountain City's probationers toward accountability without burdening the city's taxpayer. Sentinel will provide probation services, including case management to the offender populations in Rabun County.
Tom Garrison, Mountain City Chief of Police, says the change will provide continuous services to help manage the county's growing challenge of high-risk repeat offenders. According to Garrison, he recommended a change be made during the City Council meeting Tuesday, March 11, which led to the unanimous vote by the Council to move their contract with Sentinel.
"I know Sentinel will provide a better service," he said. "It was an easy decision to make."
About Sentinel
Sentinel Offender Services is a privately held company in community offender supervision and case management services. In the two decades since Sentinel's inception, more than 500,000 misdemeanant offenders have participated in programs specifically designed to aid correctional agencies in the effort of managing their offender populations, reduce recidivism, and keep participants out of jail.