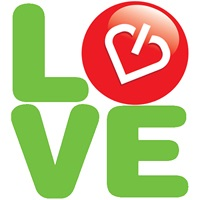 "We really hope that the £10 incentive can help more and more homes to save money on their gas and electricity bills, and also help the UK's biggest youth centre as well!"
Bolton, United Kingdom (PRWEB UK) 20 March 2014
Energy comparison site, Love Energy Savings, has reacted to the recent controversy in the home energy market by enhancing its offering to domestic customers. Although the firm have always been renowned for providing businesses across the United Kingdom with fantastic quotes and therefore reducing their outgoings, their domestic offering has often slipped under the radar.
The team at the Bolton-based energy comparison specialists have always been able to help households to save money, and they have seen fit to enhance this side of their business so they can save money for more and more households across the country.
The constant price hikes by the 'Big Six' energy suppliers and even the smaller providers have come under much scrutiny in the British press, and this trend is set to continue. Indeed, the domestic gas and electricity prices are set to increase by 30% and 23% respectively by the year 2016 and, in stark contrast, the average household income is only predicted to increase by a meagre 2%.
The Government has done very little, if anything, to help domestic energy users combat the issue. Despite calls from many of the suppliers for the Government to step in, it seems that helping to battle rising costs seems far from their agenda. Ofgem, the regulating body for the energy market, has been a little more vocal that in recent years, but has still received widespread criticism for not actually getting anything done for the consumer.
With this in mind, it seems to make no sense that 21 million (75%) of the homes in the United Kingdom have yet to switch their energy supplier and are paying extortionate rates for their all-important gas and electricity.
As part of the firm's latest drive to push their home energy product and also support local businesses, Love Energy Savings has even promised to make a financial donation every time a household completes an energy switch after using their service. As well as being the official sponsor for potential Commonwealth and Olympic Games wrestler, George Ramm, Love Energy Savings also endorse Bolton Lads and Girls Club. The UK's biggest youth centre and founded in the 1800's to provide somewhere for young mill workers to congregate, the energy experts see the organisation as an excellent cause and will be giving them £10 for every domestic switch made.
"Through our latest sponsorships and the enhancement of our home energy offering, March has really represented an exciting time for Love Energy Savings. Any of the 30,000 plus businesses we have helped to save money before will tell you how great our service is, and we want to start helping the millions of households in the UK that are being ripped off for their energy as well. We are very proud to be endorsing George Ramm, who could well be one of Team GB's bright prospects for the future, and Bolton Lads & Girls Club has always been something close to our hearts here at Love Energy Savings. We really hope that the £10 incentive can help more and more homes to save money on their gas and electricity bills, and also help the UK's biggest youth centre as well!" said a spokesperson for Love Energy Savings.
The company's new home energy offering and their sponsorships are just part of a spate of new developments at Love Energy Savings as they look to help more and more people to get away from expensive utility bills. Their team of in-house energy experts have also created a comprehensive energy guides section, which will become one of the best online resources for anyone looking to learn more about home and business energy.