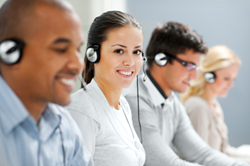 Atlanta, GA (PRWEB) March 21, 2014
AQuickDelivery, a recognized leader in same-day delivery, messenger and transportation services, announces non-signature required deliveries. The announcement comes in an effort to provide its clients with more value-added options for deliveries, expand its customer market and increase sales growth. AQuickDelivery strives to be the best choice in same-day courier solutions throughout Atlanta and Georgia areas.
AQuickDelivery offers non-signature required deliveries for all customers and destination locations. For residences, the non-signature required delivery option involves permission given to the courier to leave the package at the door if no one is at home. Customers can also inform AQuickDelivery that there is no need for the driver to even knock on the door or disturb the residence. AQuickDelivery can accommodate this request as well.
Non-signature required deliveries can be performed for business deliveries also. This is a convenient delivery option for customers that are requesting a courier after normal business hours. If the actual business is closed, yet the building to the business is accessible, the driver will simply slide the envelope under the suite door or leave the package in front of it. The courier recommends for customers to be readily available to be contacted in case of building closures and delivery adjustments.
When all non-signature items are left at the residence or business, AQuickDelivery customers will receive an automated proof of delivery e-mail. The e-mail will include the notation that the item was left at the door, the date and the time it was delivered. This is a convenience for customers that easily informs them of their delivery status without having to contact the courier.
Non-signature required deliveries can be scheduled via phone or online. For all online orders, customers can notate that a signature is not required or any other necessary comments to assist the Atlanta courier in making a successful delivery. AQuickDelivery pursues to meet the various same-day delivery needs of its customers and is available 24/7 for any questions or service requests.
AQuickDelivery is a premier same-day courier offering transportation and distribution services. From small packages to palletized freight, AQuickDelivery delivers fast! As a leader in the courier industry, their goal is to perform optimal courier logistic solutions and superior customer service every time. The courier provides same-day delivery successfully for over 1,500 clients, including Fortune 500 companies.