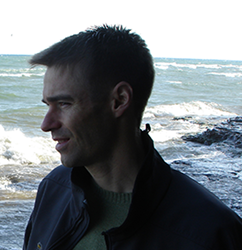 Be cautious when choosing a marketing provider.
Clinton, IA (PRWEB) March 22, 2014
Many chiropractors today are investing into internet marketing. The economy along with health care changes have made it more difficult for many chiropractors to survive. There are dozens of companies fighting for their business, and it can be a difficult decision to find a high quality partner to work with.
Doctor Mike Hamilton is the owner of Inception Chiropractic Websites. He is an expert in the field of chiropractic, chiropractic marketing, and internet marketing. When contacted at his office Doctor Hamilton said, "At Inception we work with a large number of clients. Over the last year we have had a handful of clients start working with a number of different marketing companies including Yodle. My recent blog post provides some extra information for chiropractors about this topic."
Doctor Hamilton went on to say, "Most chiropractic offices today are really in need of new patients. They are reaching out for anything that they think could be helpful in this area. Unfortunately most doctors don't have enough education about what marketing companies are really going to be doing for them."
Finally Doctor Hamilton said, "My hope is that the information in my new blog post will give doctors the information they need to make an educated decision. I work hard each week to put high quality information out there for doctors. The post I wrote this week about Yodle for chiropractors is one that doctors shouldn't miss."
If you would like more information about internet marketing or this topic please visit Doctor Hamilton's website at the following address: http://www.inception-chiropractic-websites.com/Blog/yodle-for-chiropractors.html