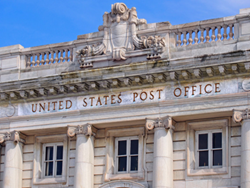 Atlanta, GA (PRWEB) March 24, 2014
A-1 Express, a recognized leader in same-day delivery, messenger and transportation services, announces postal mail pick up and delivery courier services. The courier makes the announcement to market to new customers its wide range of courier logistic solutions that are available and expand its services for its current client base. A-1 Express pursues to be the best choice in same-day courier solutions nationwide.
The postal mail pick up and delivery courier services is a solution offered to individuals, small business and large corporations. With its courier expertise, A-1 Express can create a mail pick up and delivery services that optimizes time and is cost-effective for all customers. The courier can pick up mail from the client's origin and deliver to the nearest US Postal Service mail facility or to a specific mailing location. Postal mail pick up and deliveries can be performed on an as-needed basis, once per week, multiple times per week, or even daily.
The San Francisco courier is able to provide the mail pick up and deliver services within a window-time agreed upon with the customer to meet their postal mailing needs. Whether morning, afternoon or evening, the courier can perform the deliveries nationwide for multiple business locations. A postal mail pick up and delivery solution can also be created between several offices within a geographical area. With this type of mail routing service, A-1 Express would pick up mail from several offices and deliver all of their mail at one time.
Other A-1 Express services include nationwide courier service solutions, same-day bike messenger service, on-demand same-day delivery, multiple location courier services, long-distance freight same-day delivery, straight truck delivery services, payroll deliveries, less-than-truckload shipping and more. On-demand orders can be placed via phone or online. For any on-demand special requests beyond their postal mail services, customers can contact A-1 Express directly to meet those needs as well.
A-1 Express is a premier same-day courier offering transportation and distribution services. From small packages to palletized freight, A-1 Express delivers fast! As a leader in the courier industry, their goal is to perform optimal courier logistic solutions and superior customer service every time. The courier provides same-day delivery successfully for over 1,500 clients, including Fortune 500 companies throughout the US.