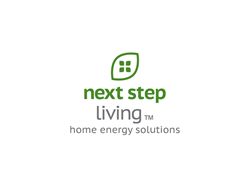 Boston, MA (PRWEB) March 24, 2014
Next Step Living™, the leading provider of whole-home energy solutions, and New Bedford Energy Now (NBEN) are pleased to announce they are working together to make it easy for homeowners to understand the benefits of installing a solar power system. Working together, the two organizations are encouraging the residents of New Bedford to explore their homes' potential to "go solar" during the Solarize New Bedford campaign.
"We're excited to expand our relationship with New Bedford Energy Now having successfully run a campaign educating homeowners about ductless mini splits," said Gabe Shapiro, vice president of outreach at Next Step Living. "Together we share a commitment to helping residents reduce their energy costs, make their homes more comfortable and reduce their carbon footprint by going solar."
A solar power system enables homeowners to save up to 20 percent annually in utility costs, increase the value of their homes and become more energy-independent. Solarize New Bedford wants to help 150 homeowners install solar power systems in 2014.
"We see this alliance as an opportunity for our two organizations to spread the word about energy efficiency," said Ken Ramos, coordinator of New Bedford Energy Now. "We're very pleased to be able to collaborate with Next Step Living to bring this opportunity to our neighbors."
With municipal solar projects and advocacy of offshore-wind projects, the city of New Bedford is a nationally recognized leader in renewable energy. Mayor Jon Mitchell has pledged his support to Solarize New Bedford as part of the city's overall commitment to clean and renewable energy.
Residents interested in learning more are invited to attend:
Solar Informational Workshop
Thursday, March 27 at 6:30 p.m.
Roosevelt Middle School
119 Fredrick St. New Bedford, MA.
(Please use the Cleveland Street entrance.)
Solar Open House
Saturday, April 12 from 12 - 2 p.m.
New Bedford
Please call 866-867-8729 for the address.
Take the next step. Visit GoodEner.gy/SolarizeNBEN.
About Next Step Living
One of the fastest growing companies in the country, Next Step Living™ is the leading provider of whole-home energy solutions. Headquartered in Boston's Innovation District, Next Step Living makes it easy and affordable for people to live in homes with a low environmental impact. A one-stop service provider for informed advice, funding guidance and expert work done, Next Step Living partners with more than 400 municipalities, civic organizations and leading corporations to deliver energy-efficient and environmentally friendly solutions for better living. Since 2008, Next Step Living has helped New England homeowners achieve more than $15 million in energy savings, which is expected to grow to more than $80 million in the next five years. Next Step Living makes our world better. Please visit NextStepLiving.com for more information.
About New Bedford Energy Now (NBEN)
The mission of New Bedford Energy Now is to strengthen our community through increased participation in energy efficiency programs. The City of New Bedford has brought together a partnership of community groups, local and trusted businesses and city offices to amplify the benefits of efficient buildings, clean energy, community development, and the creation of local jobs.
###
TRADEMARK: Next Step Living is a registered trademark of Next Step Living, Inc. Other names may be trademarks of their respective owners.