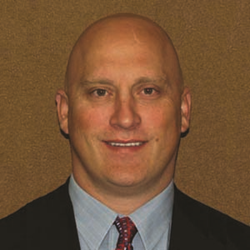 Mr. Schulte is honored and will speak on the"Ethical Obligations and Fee Agreements Concerns When Mining Cases for Mass Torts."
Columbus, OH (PRWEB) March 24, 2014
Wright & Schulte LLC, an experienced personal injury and mass torts law firm, is pleased to announce that Richard W. Schulte, a partner with the firm, has been invited to speak at the American Association of Justice (AAJ) Annual Convention, which is being held this year in Baltimore, Maryland, July 26 – July 29, 2014. Mr. Schulte will address issues relating to mass tort fee agreements as part of the AAJ's continuing education program for attorneys.
According to the firm, Mr. Schulte is scheduled to present on Saturday, July 26, 2014, at 9:45 a.m., as part of the Sole Practitioner and Small Firm Section and Family Law Section (Room 329, 3rd Floor, Baltimore Convention Center). His presentation is entitled "Ethical Obligations and Fee Agreements Concerns When Mining Cases for Mass Torts."
Richard W. Schulte is a highly-experienced attorney whose dedication to strong principles of client service and ethical practice have made him one of the most sought after personal injury lawyers in the U.S. and Ohio. His success pursuing justice on behalf of people injured by harmful drugs, defective medical devices and dangerous consumer products has earned Mr. Schulte leadership roles in many of today's most high-profile product liability litigations, including: In Re: Skechers Toning Shoe Products Liability Litigation, Western District of Kentucky (MDL #2308); In Re Imprelis Herbicide Marketing, Sales Practices and Products Liability Litigation, Eastern District of Pennsylvania (MDL #2284), and In Re: E.I. DuPont De Nemours and Company C-8 Personal Injury Litigation, Southern District of Ohio (MDL No. 2433).
According to Wright & Schulte LLC, Mr. Schulte is also one of four Ohio attorneys currently serving on the AAJ's Board of Governors.
The Mission of the American Association for Justice is to promote a fair and effective justice system, and to support the work of attorneys in their efforts to ensure that any person who is injured by the misconduct or negligence of others can obtain justice in America's courtrooms, even when taking on the most powerful interests. AAJ is the world's largest trial bar, providing trial attorneys with information, professional support and a nationwide network that enables them to most effectively and expertly represent clients.
[justice.org/cps/rde/xchg/justice/hs.xsl/about, AAJ]
The Annual AAJ Convention provides trials attorneys throughout the country the opportunity meet with leaders in their areas of practice and join the lively exchanges that take place during the more than 300 events at the convention. During the event, Mr. Schulte and other accomplished trial lawyers and experts will discuss the latest developments in trial advocacy and specialized topics at nearly 50 cutting-edge Continuing Legal Education programs designed to help attorneys better represent their clients.
[justiceannualconvention.org/index.cfm, AAJ]
About Wright & Schulte LLC
Wright & Schulte LLC, an experienced personal injury firm, is dedicated to the belief that America's legal system should work for the people. Every day, the attorneys of Wright & Schulte LLC stand up for the rights of people who have been injured or wronged and fight tirelessly to ensure that even the world's most powerful corporations take responsibility for their actions. If you're looking for a law firm that will guarantee the aggressive and personal representation you deserve, please do not hesitate to contact Wright & Schulte LLC today. Free case evaluations are available through yourohiolegalhelp.com or by calling 1-800-399-0795 or 937-222-7477.
Contact:
Wright & Schulte LLC
812 East National Road
Vandalia, Ohio 45377
1-800-399-0795
http://www.yourlegalhelp.com
http://www.yourohiolegalhelp.com
http://www.facebook.com
http://www.twitter.com