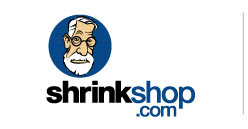 (PRWEB) March 21, 2014
For years ShrinkShop has been the 'go to' source for heat shrink tubing. Through the years ShrinkShop has strived to provide top notch customer service to match their top notch products.
ShrinkShop has taken another step so ordering heat shrink tubing, braided sleeving & heat guns is now even easier and faster than ever before. Now customers can buy ShrinkShop online at http://www.ShrinkShop.com/.
ShrinkShop.com has the most comprehensive heat shrink tubing inventory in the country, over 600 in stock size/color/type variations. Sizes from 3/64" to 9" in diameter, more colors than a bag of Skittles®, and any type of tubing to fit customer's every need.
ShrinkShop.com cuts to custom lengths, and are fussy about good cuts.
ShrinkShop.com can custom imprint logos, text, serial numbers and/or bar codes on many types of shrink tubing (done in-house).
ShrinkShop.com uses the finest cutting and printing equipment, with fast turnaround time. Most orders ship out the same day that they receive them.
Browse their site at http://www.shrinkshop.com/index.php to order online or download their catalog or just give them a call at 1-866-955-7474. ShrinkShop is more than happy to walk their customers through choosing the best type/size of heat shrink and braided sleeving for their particular application.