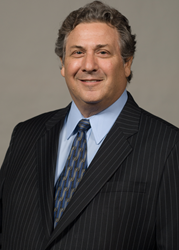 Giving back to those who gave
PHOENIX, ARIZ. (PRWEB) April 15, 2014
Mike Focareto, CEO of Veteran Tickets Foundation (Vet Tix) has announced that the organization has added Al Maag, head of MaagCommplus, as its new chief marketing officer.
"Al is one of the most respected community, public relations and brand leaders in the industry," said Focareto, "and is the exact person we need to lead our marketing efforts as we expand our operations and enhance our brand."
Vet Tix is a national nonprofit 501(c)(3) organization that partners with major sports teams, leagues, colleges, promoters, organizations, individuals and ticket holders to provide donated tickets to sporting events and shows to military members and veterans. Active duty military and honorably discharged veterans from all branches of service, as well as families of those killed in action are eligible to receive tickets. Since 2008 Vet Tix has grown tremendously, donating more than 800,000 tickets to veterans and their families.
Maag joins Vet Tix after a unique career spanning four decades. He retired in 2013 as chief communications officer for Avnet, Inc., a Fortune 500 company and one of the world's largest technology distributors. Avnet was named as Fortune's most admired company in its industry from 2009 to 2013. Among his other achievements Maag was voted Volunteer Executive of the Year in 2009 by the Phoenix Business Journal. His board support ranges from the Miracle League for handicapped children, Business Marketing Association, Phoenix regional sports commission, Taliesin West, Maag Toy Foundation, and MVP. After retiring, Maag started MaagCommplus, a communications consultancy.
"To be asked by Vet Tix to help tell their story about how they impact veterans and their families is like what they say in the old MasterCard commercial––priceless," said Maag. "It's a wonderful opportunity to support one of the most important military and veteran organizations in the U.S.; a group that serves those who have served us."
About Veteran Tickets Foundation:
Veteran Tickets Foundation (Vet Tix) is a national 501(c) (3) nonprofit foundation supporting our military community. Vet Tix provides free event tickets to currently serving military, veterans and family members of KIA to sporting events, concerts, performing arts and family activities. Our military and veterans experience many difficult transitions as they reintegrate back into their families, their communities and eventually civilian life. Attending these events improves morale, strengthens family bonds through shared interests and encourages service members to stay engaged with local communities and American life. In gratitude for their service and to support their reintegration, Vet Tix is dedicated to giving back to those who gave us so much. Please visit our website http://www.VetTix.org.
Follow us on Twitter and Facebook.
For more information please visit Veteran Tickets Foundation website or contact Tiffany Hoffman at Tiffany(dot)hoffman(at)maagcommplus(dot)com
###