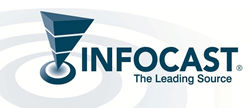 Connect with senior government decision makers and industry experts [...]
Woodland Hills, CA (PRWEB) March 24, 2014
Infocast, the leading business intelligence and networking events producer, will be running the 12th Annual Emerging Infectious Diseases & Biodefense – Vaccines, Therapeutics and Diagnostics Summit. The event will take place on June 4-6, 2014 in Washington DC and presents a unique opportunity for attendees to build strategic relationships and get the latest on strategies and challenges to succeed in the industry.
Threats posed by emerging infectious disease and chemical, biological, radiological and nuclear (CBRN) agents are dynamic and ever-changing. In 2013, cases of H5N2, H7N9, H9N2, H6N1, MERS, dengue, bubonic plague were found in Hong Kong, Saudi Arabia and the streets of New York. Some of these cases were also found to be highly resistant strains. Even as these threats continue to evolve, the budgets of government agencies tasked with ensuring effective responses to these public health threats are constrained.
The Annual Emerging Infectious Diseases & Biodefense – Vaccines, Therapeutics, & Diagnostics Summit has provided a forum to discuss latest in medical countermeasure developments. Speakers from BARDA, DTRA, FDA, NIAID, JPEO-CBD, GlaxoSmithKline, Novartis, Bavarian Nordic, Chimerix, Battelle, University of Washington, University of Texas Medical Branch and many more will be on hand to share their experience.
Connect with senior government decision makers and industry experts to discuss their priorities, plans, and capabilities to accelerate medical countermeasure development and build the manufacturing infrastructure to combat emerging infectious diseases and other bioterror threats.
For more information, to register or to join as a sponsor, visit the event website at infocastinc.com/biodefense or contact Infocast at 818-888-4444.
For over 25 years, Infocast has produced the highest quality events, tailored to the needs of the industries we serve. We intensively research the marketplace, pulling from an extensive network of experts to give you the information and connections to succeed.