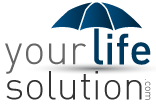 Chicago, IL (PRWEB) March 22, 2014
YourLifeSolution.com, a service which provides no exam life insurance and fully underwritten life insurance products as well, just submitted their first no exam life insurance application yesterday. Eric Smith, the founder and independent life insurance agent of YourLifeSolution.com, submitted the case on Friday afternoon after a customer found his website while searching for life insurance quotes online. "The product is incredible. In many cases with this no exam life insurance, a customer can get approved and insured in under 24 hours. It's generally not the best rate in the market, but very often close", said Eric Smith.
YourLifeSolution.com's future plans involve allocating more time and money to promoting life coverage that does not require a lab exam during underwriting. The firm believes that eventually these products will become approximately one- third of all their business.
Consumers interested in purchasing life insurance without an exam are encouraged to contact Eric Smith by phone at 888.374.2764, or get instant life insurance quotes at YourLifeSolution.com.