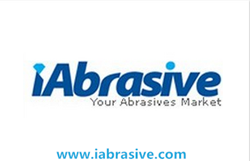 Zhengzhou, China (PRWEB) March 24, 2014
iAbrasive, the professional online marketplace focusing on abrasives and diamond tools only, today announces the opening of China Abrasives Conference & the 59th Trade Fair for Alumina and SiC. The leaders from iAbrasive have arrived in Yangzhou in advance and made preparation for the coming trade fair.
As a leading online trading platform for the abrasives industry, iAbrasive gathers a group of excellent abrasives manufacturers and is able to supply full ranges of abrasives, including white/brown fused alumina and black/green silicon carbide at any size. For detailed supplying information, link here: http://www.iabrasive.com/products/aluminum-oxide; http://www.iabrasive.com/products/silicon-carbide.
To keep yourselves informed of the latest news from the conference, follow at: http://www.iabrasive.com/articles.
About iAbrasive
Founded in 2012, and headquartered in Zhengzhou, China, iAbrasive has achieved dramatic growth in benefiting overseas abrasives buyers communicating with Chinese suppliers at anytime and anywhere. Positioning itself on the whole abrasives industry only, iAbrasive strives to be most professional abrasives trading platform and supply the best abrasives products for you. Link http://www.iabrasive.com to obtain the first news about abrasives industry.