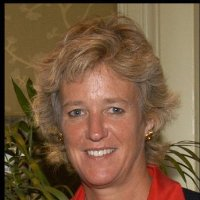 Langhorne, PA (PRWEB) March 25, 2014
Woods is excited to announce that Hilary Stephens has joined the leadership team as Vice President for Development.
Stephens is a dynamic non-profit executive with success in cultivating long term donors and building corporate partnerships with a special emphasis on large-scale special event fundraising. In her new role, she'll oversee the Woods Services Foundation and work closely with Woods fundraising and communication teams to increase and solicit donations for Woods that will improve the lives of individuals supported by the organization.
"Hilary's professional background combined with her genuine passion for helping individuals with special needs and challenges is exactly what we were looking for to assist our organization in advancing our fundraising efforts. I'm thrilled to have her on our team," said Diana L. Ramsay, MPP, OTR, FAOTA, Woods President and CEO.
Prior to joining Woods, Stephens served as Director of Development for Best Buddies International and as State Director of Best Buddies Virginia. Other previous positions include, Founding Director of Development for Missing Kids International and Deputy Director of International Programs for Special Olympics International.
Stephens lives in Doylestown, PA and attended both Connecticut College and Johns Hopkins University. She holds degrees in French & Government.
Woods and its affiliates provide educational, residential, health care, clinical and vocational supports and services to more than 3,500 people of all ages and levels of care with a unique model that drives greater achievement for individuals – and best practices for the industry. Philadelphia schoolteacher Mollie Woods founded Woods in 1913 as a progressive residential school for children diagnosed with intellectual disabilities. Woods is located in Langhorne, Pa and its affiliates, Brian's House, Allies, Inc., and Archway Programs are located in Chester County, Pa and throughout New Jersey respectively. For more information, visit Woods' website at http://www.woods.org.