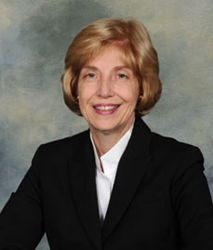 I'm dedicated to preserving my clients' rights, and getting them the compensation they deserve as quickly as possible
Pittsburgh, PA (PRWEB) March 25, 2014
Rudberg Law Offices, LLC is proud to announce that Christina Hurnyak has been promoted to Senior Associate. Attorney Hurnyak has maintained a litigation practice in the areas of medical malpractice, products' liability and personal injury for more than 30 years. She has handled many complex cases involving serious injury and wrongful death arising from negligence relating to medical care, toxic exposure, defective products, motor vehicle accidents and premises liability. Many of the plaintiffs in these cases have had very serious injuries such as head injuries, paralysis and spinal cord injuries, for which Ms. Hurnyak has recovered damages.
"I'm dedicated to preserving my clients' rights, and getting them the compensation they deserve as quickly as possible," said Hurnyak.
In 2004, Ms. Hurnyak became a Certified Trial Advocate by the National Board of Trial Advocacy, and was recertified in 2009. Christina has been named a Pennsylvania Super Lawyer and has been recognized in numerous editions of Marquis Who's Who in American Law.
We are proud to have Christina as a part of our team," said firm owner Signe O'Brien Rudberg. "We invite you to contact her or any of our dedicated attorneys for a free consultation."
About Rudberg Law Offices, LLC
Established in 2001, Rudberg Law Offices, LLC is committed to protecting the legal rights of clients who suffer injury because someone else was driving drunk, failed to fix a broken staircase or cut corners at a construction site. Their highly qualified legal team has extensive experience handling all types of personal injury cases, including:

Auto accidents
Bicycle/pedestrian accidents
Railroad accidents
Commercial vehicle accidents
Premises liability/Slip and fall
Defective products
Workers' compensation
Nursing home abuse
Medical Malpractice
No matter what type of injury case, the accident attorneys at Rudberg Law Offices, LLC use their professional skills and resources to negotiate a fair settlement.
For more information about the firm, contact Rudberg Law Offices, LLC at 1.866.306.2667 or visit their website http://www.rudberglaw.com.