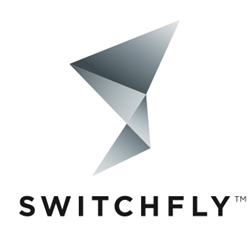 Switchfly has launched the Switchfly Dream Destination Contest to make one lucky winner's travel dreams come true.
San Francisco, CA (PRWEB) March 25, 2014
Inspired by the millions of travelers who've booked their trips using their technology (without even knowing it), the team at San Francisco's Switchfly has launched the Switchfly Dream Destination Contest to make one lucky winner's travel dreams come true.
Switchfly powers the most comprehensive enterprise SaaS solution in travel and loyalty today, working behind-the-scenes with some of the industry's leading companies including American Airlines, American Express, InterContinental Hotels Group, Starwood, United Airlines and more. But while more than $1 billion in travel commerce and 35 billion loyalty points are processed through the Switchfly platform every year, those travelers never encounter the Switchfly name. And that's by design – seamless integrations with full-brand match let Switchfly clients take center-stage in the travel booking process.
Now it's time for Switchfly to be front and center and make one lucky traveler's dreams a reality.
Entering is easy: 1. Follow @Switchfly on Twitter. 2. Tweet the details of your dream vacation to @Switchfly using the #Dream hashtag. Dreamers can enter as often as they'd like but each entry must feature a different destination.
The winner will be chosen based on creativity, humor and the ability to convey the appeal of the dream destination given the 140 character limit. A panel of judges including travel gurus Johnny Jet (@JohnnyJet) and Chris McGinnis (@cjmcginnis) along with Switchfly CEO Daniel Farrar will select the winner.
Here are a few creative examples of actual entries to help inspire:

@switchfly The Oracle of Delphi is calling my name - it says my #dream vacation is in Greece.
Oahu is the place to be. Sun, surf and sand-I feel so free. A jeep so I can drive and roam. I wish I could call here my home. @switchfly #dream
The grand-prize winner will receive a 7-day vacation to their dream destination including round-trip airfare, hotel accommodations, ground transportation, and other services up to a value of $7,500. Two runners-up will win a $500 travel voucher. The contest is live and concludes on April 23, 2014.
For more information and complete contest rules, terms and conditions, visit http://www.Switchfly.com/Dream.
About Switchfly
Switchfly, Inc. is a global technology company that powers travel booking and loyalty redemption solutions for some of the world's most recognizable brands across travel, loyalty, financial services and ecommerce. World-class products delivered via a flexible software-as-a-service platform let clients easily launch and maintain a complete online travel and loyalty experience superior to any online travel agency. Tailored to their customers needs while maintaining a full brand match, Switchfly solutions drive stronger customer engagement, enhance brand loyalty and increase revenue. Founded in 2003 and headquartered in San Francisco, the Company generates more than $1 billion in revenue for its clients annually and has facilitated the redemption of more than 100 billion reward points and miles. The company's global client roster includes American Airlines, Emirates, JetBlue and LAN Airlines; IAG Avios, Lufthansa Miles & More and United MileagePlus; InterContinental Hotels Group and Starwood Hotels; Expedia, Orbitz and Priceline; American Express and Groupon. For more information, visit http://www.switchfly.com.