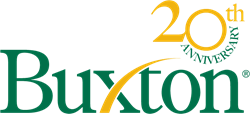 We look forward to enhancing our retail sector through the insights from Buxton's analysis.
Fort Worth, Texas (PRWEB) March 25, 2014
The City of North St. Paul, Minnesota, recently partnered with Fort Worth-based Buxton to develop a targeted retail recruitment and business retention strategy. Buxton's customer analytics and retail expertise will help City leaders identify the retailers that are the best fit for the City's large trade area, and provide support for existing local businesses.
"The City Council is committed to development opportunities that build upon the existing business base in the community, while partnering with new retail concepts that complement the community's strengths," said Jason Ziemer, city manager of North St. Paul. "We have a unique downtown area that provides many shopping and dining experiences, and we look forward to enhancing our retail sector through the insights from Buxton's analysis."
"Buxton is pleased to partner with North St. Paul on this initiative," said Lisa McCay, vice president of Buxton. "We will provide important tools that City leaders need to strategically fill gaps in existing retail offerings."
By partnering with Buxton, North St. Paul city leaders will have access to data and other information via SCOUT®, Buxton's proprietary web-based real estate platform. SCOUT® will provide the capability to analyze different areas of the City and understand development opportunities and potential partnerships with businesses.
North St. Paul joins the network of more than 650 cities nationwide that Buxton has partnered with to implement retail development strategies. Client cities include Bloomington, Illinois; Rochester, New Hampshire; and Pasadena, California.
About North Saint Paul, Minnesota
North St. Paul is a thriving city of nearly 11,500 residents in the Upper Midwest and is part of the larger Minneapolis/St. Paul metropolitan area of 2.85 million. The estimated population within a 10 minute drive-time is about 100,000. North St. Paul has state-of-the-art technology including a fiber optic system, progressive industry partners and an abundant labor force that embraces a strong, intelligent work ethic. The community offers many amenities within walking/biking distance, including lakes, parks, the Gateway State Recreation Trail, schools, museums, a library, public transportation, manufacturing/office centers, and a vital historic downtown.
For more information, visit http://www.ci.north-saint-paul.mn.us.
About Buxton
In a world where big data gets a lot of attention, Buxton focuses on providing BIG answers to its clients. Since 1994, Buxton has helped more than 3,000 clients in retail, healthcare, consumer packaged goods and the public sector. We provide answers to business questions around real estate, marketing, and merchandising strategies. Our clients include Red Wing Shoes, Sally Beauty Supply, GNC, and Anthropologie.
For more information, visit http://www.buxtonco.com or follow us on Twitter.