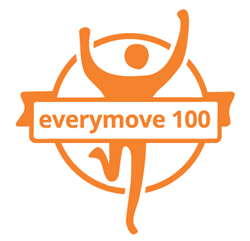 We saw some major shifts in ranking by a few health insurance companies that outshone others in consumer engagement.
Seattle, WA (PRWEB) March 25, 2014
EveryMove, Inc., an innovator in health rewards-based marketing and incentives, released today an updated EveryMove 100 Health Insurance Index™ (https://everymove.org/everymove-100) which ranks the top 100 health insurance companies in the U.S. based on how well they engage with and empower consumers to manage their own health. This update includes data compiled for the fourth quarter of 2013.
The EveryMove 100™ ranks both regional and national health insurance companies by analyzing over 50 data points across key indicators such as their mobile and self-service tools, their incentive program offerings, their community involvement and their commitment to social engagement. The EveryMove 100™ also includes a satisfaction survey with more than 8,000 health insurance customers. All data collected is normalized to account for the wide variety of health insurance company sizes. The EveryMove 100™ does not incorporate either the cost or the specific health care services covered by any plan, as that information is presented to consumers through the federal and state exchanges.
"This update represents our first glimpse into health insurance companies adjusting to the opening of the health insurance exchange," said Russell Benaroya, EveryMove's Co-founder and CEO. "We saw some major shifts in ranking by a few plans that outshone others in consumer engagement."
Carefirst has claimed the top position for the Q4 2013 EveryMove 100 Health Insurance Index™ up from number nine in the Q3 edition. Their climb in a highly competitive top ten resulted from a big improvement in social media engagement as well as member responses from the satisfaction survey ranking.
Rounding out the top ten includes:
1. Carefirst
2. Premera
3. Humana
4. Anthem Blue Cross Blue Shield
5. Kaiser Permanente of California
6. Blue Cross and Blue Shield of North Carolina
7. CIGNA
8. Florida Blue (new to the top 10)
9. BlueCross BlueShield of Tennessee
10. Independence Blue Cross
To see the top 100 ranked health insurance companies for Q4 and previous quarters, and to filter by state, visit https://everymove.org/everymove-100.
About EveryMove
EveryMove is changing the way companies and communities recognize and reward active individuals. Our patent-pending, actuarial-based system awards points based on an activity's long-term health impact so consumers can compare and earn rewards from retailers and employers. We enable health plans to sponsor challenges and activity-focused campaigns to supplement their marketing and member engagement. We support hundreds of different physical activities and are the leading integrator of fitness-tracking apps and devices. Join the EveryMove movement at http://www.everymove.org.