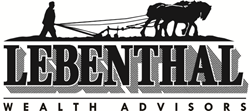 "Carrie and Andy come to Lebenthal to become part of a culture that empowers them to deliver the best client service, unconflicted advise and act as true fiduciaries."
New York, NY (PRWEB) March 25, 2014
Lebenthal Wealth Advisors (Lebenthal), a private division of Lebenthal Holdings, LLC that offers clients advice from the high caliber wealth advisors, announced today that the Gallaway Stern Group has joined the firm.
The Gallaway Stern Group's principals, Carrie S. Gallaway, CFP, and Andrew L. Stern, who possess more than 32 years of combined experience in wealth management, join Lebenthal as Managing Directors.
Ms. Gallaway, Mr. Stern and their team manage approximately $1.2 billion in high-net-worth individuals and families' assets. Ms. Gallaway focuses on creating customized investment strategies that include asset allocation and portfolio construction and that are conceived to help clients define and achieve their long-term goals. Mr. Stern specializes in investment management and in providing guidance on asset allocation, portfolio construction, planning strategies and wealth transfer. Together, they are jointly responsible for their team's asset management efforts, including the research, selection and oversight of third-party portfolio management firms.
"It is with great pleasure that we welcome the Gallaway Stern Group to our family," said Alexandra Lebenthal, Chief Executive Officer & President, Lebenthal Holdings, LLC.
"Throughout their career, Carrie and Andy have won respect and recognition from their clients and the financial community for the high quality of their work, integrity and client centric philosophy," stated Frank Campanale, Chairman and Chief Executive Officer, Lebenthal Wealth Advisors. "They come to Lebenthal to become part of a culture that empowers them to deliver the best client service, unconflicted advice and act as true fiduciaries. Carrie and Andy joining Lebenthal provide an incontrovertible testimonial to the fact that dynamic and astute advisory teams have an appreciation for the boutique approach being offered at our firm."
According to Andy Grillo, President and Chief Operating Officer, Lebenthal Wealth Advisors, "Lebenthal offers a fully open financial services architecture that provides cutting-edge technology, proven solutions, and the powerful support of our ninety year old highly respected and well recognized brand. In addition, advisors benefit from a mutually respectful, entrepreneurial and client-driven business culture. Teams like the Gallaway Stern Group are the cornerstone of Lebenthal's growth, as we actively continue to expand and attract the most talented advisor partners from across the nation."
Ms. Gallaway and Mr. Stern were at Morgan Stanley for 15 and 17 years, respectively. In addition, the team joining Lebenthal includes Jimmy E. Janeczek, Leigh T. Moglia, and Alexander P. Tuason, as Vice Presidents Wealth Management.
"The ultimate beneficiaries of our decision to join Lebenthal are our clients," said Carrie Gallaway. "One of the key motivators for our move was to find an organization that would truly help us provide the best unconflicted service to our clients. The ability to chose among a number of custodians and providers offered by Lebenthal, empowers us to present to our clients the choice and competitive pricing they deserve and expect from us."
According to Andrew Stern, "Joining Lebenthal represents an evolution of our practice and of our business. Carrie and I were seeking to partner with an organization that would enable us to be totally independent fiduciaries. Lebenthal offered not only the backing of a powerful and well respected brand, but advanced technology and institutional level portfolio and risk analysis tools that will enable us to monitor and adjust in real-time our clients' portfolios."
About Lebenthal Wealth Advisors
As one of the premier wealth management entities, Lebenthal Wealth Advisors offers advisory services, comprehensive solutions and innovative products to companies, institutional clients and high-net-worth private clients. Further information about Lebenthal Wealth Advisors can be found at http://www.lebenthal.com
###