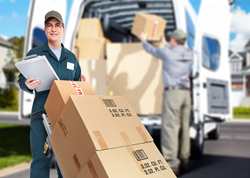 My Estate Broker is now offering moving services to clients nationwide.
(PRWEB) March 26, 2014
My Estate Broker now connects its clients to moving services all across the continental United States absolutely free. Moving services are the newest addition to My Estate Broker's menu of services, which also includes real estate agents, Senior Care Advisors, and estate sale companies.
What is My Estate Broker?
My Estate Broker is a revolutionary brokerage firm that connects its clients to the real estate agents, moving services, Senior Care Advisors and estate sales companies they need. By providing all these services in one convenient place, My Estate Broker helps clients going through life transitions such as downsizing, a death in the family, moving a loved one into an assisted living facility, or simply relocating across town.
How to find moving services with My Estate Broker
Step 1 – Visit http://www.MyEstateBroker.com, select needed services (moving services, real estate agents, Senior Care Advisors, or estate sales companies) and locations where the services will be rendered.
Step 2 – My Estate Broker will send out notifications to all its partner businesses in the industries and locations selected. All client contact information is kept private, so clients don't have to worry about spam emails or annoying phone calls.
Step 3 – Only the top three, best-matched companies will be selected to send the client bids for their business. The client then chooses which company they'd like to work with.
Finding moving services with My Estate Broker is completely free.
Aside from the convenience of My Estate Broker's one-stop-shop business model, My Estate Broker's referral service is also completely free for clients. Businesses that complete a transaction with a My Estate Broker client pay My Estate Broker a small referral fee upon completion.
How to Get Started with My Estate Broker
To get started with My Estate Broker today, visit http://www.MyEstateBroker.com..