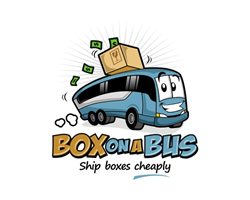 Atlanta, GA (PRWEB) March 27, 2014
BoxOnaBus.com, a recognized provider of box shipping and transportation services, announces cheap box shipping services for online purchases. The announcement comes in an effort to market its new ship by bus service to individual online buyers and sellers, expand its service visibility and increase sales within the online retail industry. BoxOnaBus.com is the most superior and cost-effective choice for multi-box shipment solutions nationwide.
BoxOnaBus.com is the cheapest way to ship for completion of online purchases made from thousands of miles away. From online shopping with eBay, to other social e-retail sites, BoxOnaBus.com makes the coordination of shipping a lot easier and secure. Customers can have their boxes picked up from the origin location, transported to the greyhound terminal, and then, delivered to the destination. BoxOnaBus.com also allows the customer to drop off their boxes at the terminal and pick them up from the end terminal as well.
The new bus shipping service is able to meet a wide range of online shipment needs. Shoppers desire efficiency, convenience and a worry-free way to ship their online purchases. It is just as important to receive their products, as it is to buy them. BoxOnaBus.com facilitates multi-box shipments. Therefore, you can be unlimited in your online buying and selling because you have no delivery constraints.
With the new shipping company, no matter where your online purchase has been made, BoxOnaBus.com can get it there. With BoxOnaBus.com, you can also schedule appointment-based pick up and delivery times that make sure your shipment is not dropped off unattended at no additional charge. For more information or a free shipping quote, call 1-800-268-7437 or visit http://www.boxonabus.com today.
BoxOnaBus.com is owned and operated by 1-800Courier, a premier same-day courier offering transportation and distribution services. 1-800Courier is an authorized reseller of Greyhound Package Express services, with over 15 years of experience facilitating shipments via the bus network. The courier provides same-day delivery successfully for over 1,500 clients, including Fortune 500 companies throughout the US.