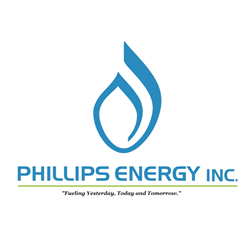 Gloucester, Va. (PRWEB) March 27, 2014
Ever pulled up to the pump and wondered which of the three options to choose to fill a car's tank? What do those numbers mean anyway? Always just opt for regular?
In its latest entry in a Blog series to help educate the community on fuels, safety and alternative energy, Phillips Energy helps explain different fuel types.
"There are some things you should know that may help with your decision the next time you visit the Phillips Energy retail fuel station pumps," Phillips Energy wrote. "The first, and the most basic, is that the three different price grades you see at the station are based on the amounts of octane in each level of fuel, with the cheapest, regular, at 87 octane; and the most expensive, premium, with 93 octane."
Why is octane important? It boils down to engine performance.
"When vaporized gas mixes with air and fills the combustion chamber of your engine, it is compressed by the rising pistons," Phillips Energy wrote. "This makes the gas-air mixture grow hot and it could ignite before the spark plug fires, pushing backward on the piston. Higher-octane fuels can be compressed to a greater degree without self-igniting. This is why premium gas is used in high-performance engines."
According to AAA, most modern cars are designed and tested to run on regular gasoline.
However, there are some vehicles designed to run on premium gasoline.
Try to fill up with regular in these vehicles and they will likely suffer from a loss of power and efficiency.
But don't put cheaper gas in a vehicle designed for the more expensive stuff either.
Savings at the pump will be quickly offset by decreased mileage and efficiency and could possibly even cause engine damage.
Look for more information in the car manual.
About Phillips Energy:
Founded in 1946, Phillips Energy, Inc. is one of upper Tidewater, Va.'s only providers of heating oil, on and off road diesel, gasoline, propane, dyed and cleared kerosene and lubricants. Phillips Energy serves businesses and families in, among other locations, Gloucester, Mathews, Yorktown, Williamsburg, Toano, Newport News, Hampton and Chesapeake.
Phillips Energy also features a propane gas distribution division, propane appliance installation and service, HVAC installation and service and a 24-hour retail fuel facility. Located at 2586 George Washington Memorial Highway in Hayes, Va., the retail facility offers fueling for private and public fleets with gasoline, diesel, propane auto gas, E85 flex fuel, and 20 percent biodiesel.
Phillips Energy also has a location at 18404 John Clayton Memorial Highway in Mathews, Va.
Learn more about Phillips Energy at http://www.PhillipsOilAndGas.com.