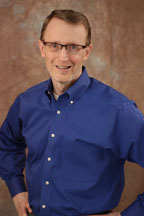 'I believe that many of those purchasing these products believe they are guaranteed to earn a 7% rate of return on their money, but they are not,' warns Jeff Voudrie of Common Sense Advisors, the financial planner in Tennessee.
Johnson City TN (PRWEB) March 28, 2014
Investments Management Advisor Jeff Voudrie of Common Sense Advisors urges retirees to take a closer look at guaranteed income from annuities. In the midst of regulators concerns regarding broker's use of variable annuities (Reuters: COMPLY-Variable annuities trigger big paydays, red tape for brokers dated 3.27.2014 http://www.reuters.com/article/2014/03/27/column-comply-variable-annuities-idUSL2N0MG1VF20140327 ), a closer look at the numbers involved with such annuities will make them completely unattractive to most investors, argues Investments Management advisor Jeff Voudrie, president of Common Sense Advisors.
"Annuity salesmen want retirees to focus on the guaranteed aspect of the income stream associated with annuities," investments management advisor Voudrie says. "And the salespeople emphasize a 'guaranteed' annual increase of 7%. I believe that many of those purchasing these products believe they are guaranteed to earn a 7% rate of return on their money, but they are not," warns the financial planner in Tennessee. "I recommend that retirees focus on their internal rate of return instead. A closer inspection of those true rate of returns reveals some shocking surprises."
Here is a clear example of what Voudrie is talking about:
1. A person age 65 plunks $100,000 into a guaranteed income annuity that has a 7% guaranteed annual increase.
2. The annuity is untouched for 10 years and the rider 'value' grows to almost $200,000 over that time
3. At age 75, the investor turns on the income stream of $10,000 per year and collects payments until death at age 85, totaling $100,000
4. Assuming the 'true' value of annuity based on stock market performance was 0% (so working of rider is clearly understood), the owner invested $100,000 and received $100,000. There isn't any residual death benefit even though there was still a balance in the 'income rider' ledger.
5. In essence, the retiree gave the insurance company free use of his money for 20 years! Even if he lived to age 95, the internal rate of return would have been a paltry 4.2%.
"The salespeople talk about the 7% guaranteed annual increase but that is a Red Herring. An increase in the 'income base' has little effect on your overall rate of return." In addition, Voudrie notes, "And most of these guaranteed income streams don't protect you from even modest inflation, which can quickly diminish the value of a fixed income stream."
Voudrie's advice to investors? "After careful analysis of these annuity products, I would recommend that people carefully explore all options, including a simple, flexible and low-cost Certificate of Deposit 'ladder.'"
Such ladders can be adjusted for length, he adds, based on whether interest rates are going up (shorten the duration) or down (lengthen the duration). In this way, investors can access their money with only a small interest penalty, and their funds are guaranteed by the U.S. Government.
Voudrie has written extensively about the danger of annuity guarantees with his book Why Variable Annuities Don't Work the Way You Think. He has also gained notoriety for making institutional-level technology and trading systems available to everyday investors. His patented Portfolio Steward™ has helped many clients to maximize profit and stay away from retirement-ruining loss.
A financial services industry veteran with more than 20 years' experience, Jeff Voudrie is a new breed of private money manager. Using sophisticated electronic monitoring and software, combined with his 20 years' experience as a money manager, Jeff works with you to create a personal investments management portfolio that reflects your lifestyle goals and risk tolerance. He specializes in stable growth and prudent profits while applying a robust, patented risk management processes. When you work with Jeff, you have the security of knowing that your life savings is getting the attention it deserves.
Jeff Voudrie, a financial planner in Johnson City, TN has been interviewed by The Wall Street Journal, CBS MarketWatch, The London Financial Times and the Christian Science Monitor. He is a former syndicated newspaper columnist and the author of two ground-breaking books: How Successful Investors Tripled the Return of the S&P 500 and Why Variable Annuities Don't Work the Way You Think They Work. He accepts a limited number of new clients in his personal investments management practice. He and his wife Julie live with their seven children in Johnson City, TN. He is heavily involved in his local church and has done missionary work in Hungary and Cambodia.
Contact Information:
Common Sense Advisors
105 Keeview Court
Johnson City, TN 37615
877-827-1463
Jeff(at)CommonSenseAdvisors(dot)com