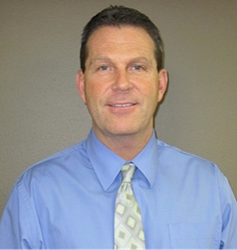 Armstrong, IA (PRWEB) April 01, 2014
Armstrong, IA chiropractor Doctor Greg Olsen has been active in the community for over twenty years. He has recently renewed his commitment to helping families and young athletes in the surrounding area.
When contacted at his office, Doctor Greg Olsen said, "We have focused on providing top-notch chiropractic care in our community with emphasis on sports related injuries. I have been the football team physician in our small community for 20 years and I continue to enjoy that obligation. I like to stay in touch with the student athletes and their families by providing this free service under the Friday night Lights! I also have my CCSP degree which gives me the competitive edge in treating these athletes for their injuries."
Doctor Olsen went on to say, "We also focus our attention on educating families to the importance of utilizing chiropractic care for their entire family to help promote a more natural form of health care. Children are our wave of the future and there's no better way to enter into the future than by being healthy and making good choices."
Finally Doctor Olsen said, "We strive to help patients with debilitating chronic neck and back pain with associated radicular pain patterns. Often the cause of this chronic pain goes further than just the subluxations or mis-aligned vertebra in the spine. It can be from underlying degenerative disc disease, bulging discs and small herniated discs that are a permanent disfigurement causing nerve impingement, chronic pain and associated symptoms radiating into the arms and legs. We utilize spinal decompression, in conjunction with chiropractic adjustments, to decompress the disc and remove the impingement on the nerve. This can relieve the chronic back pain and associated radicular pain patterns."
If you would like to learn more about the Doctor Olsen or the services he offers you can visit his website at the following address: http://www.olesonchiropractic.com