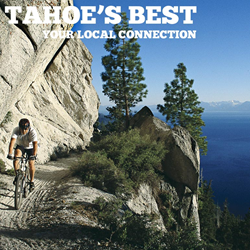 There are so many great things to do with kids, and families keep coming back for more fun times and priceless memories!
Lake Tahoe, CA (PRWEB) April 01, 2014
Spring is here, which means now is the perfect time to escape to Lake Tahoe with the kids before the summer crowds start migrating to the Lake. Pack the minivan and head to Lake Tahoe with the kids, and enjoy the best things to do on a family trip to Lake Tahoe. Today, TahoesBest.com, a leading tourism website in Lake Tahoe, announced its ideas for an upcoming family vacation to Lake Tahoe. The list includes things to do and a family friendly lodging tip.
"For a lot of people Lake Tahoe is an annual family vacation destination," says Lindsey Skinner, editor of TahoesBest.com, "and it's no wonder why. There are so many great things to do with kids, and families keep coming back for more fun times and priceless memories!"
Things to Do with Kids in Lake Tahoe
1 - Ice Skating
Enjoy the day with the kids out on the ice rink! South Lake Tahoe Ice Arena offers year round ice skating fun, so no need to worry about lack of cold weather. South Lake Tahoe Ice Arena admission fees are $15 for 6 year olds and older, and $8 for 5 years and younger, and include skate rentals. Public skating is offered daily, but check the schedule for times.
2 - Hiking
Get out in the spring air and enjoy the many trails in Lake Tahoe. Explore the area with the whole family, with trails of all levels it's easy to find a perfect hike for the family. Tahoe Wilderness Adventures, Lake Tahoe outdoor outfitter, offers guided hikes to places that only the locals know about. Find the best places in Lake Tahoe and learn about the interesting history and geography of the area on a custom guided tour.
3 - Horseback Riding
Horseback riding in Lake Tahoe in the spring not only is an exciting activity (especially for the kids), it also offers a fun way to explore the area. Sheridan Creek Equestrian Center offers visitors a unique experience by custom rides depending on level/age of the riders.
4 - River Rafting
Now that spring has arrived it's time to start planning for warm weather activities. Whitewater rafting is a must-do for any family vacation to Lake Tahoe. From the Truckee River to the American River, whitewater rafting in Lake Tahoe is thrilling! There are many companies to choose from, but we recommend Irie Rafting Company or Tributary Rafting - for a full list of whitewater rafting companies in Lake Tahoe visit http://www.tahoesbest.com/places/lake_tahoe_river_rafting.htm
5 - Fishing
Spring is the best time to get out on the Lake, and kids love trying a hand at catching a big one. Fishing on Lake Tahoe is open year round, and with so many incredible fishing charters it's impossible to miss. For a full list of fishing charters visit http://www.tahoesbest.com/fishing.
Kid-Friendly Hotel Hint
The Resort at Squaw Creek
The Resort at Squaw Creek offers families an all around perfect lodging opportunity for families traveling to Lake Tahoe. Located in Squaw Valley, the Resort at Squaw Creek has it all, from pony rides in the summer to a year round Mountain Buddies program for kids. Mountain Buddies Kids Kamp allows adults to spend the day doing adult activities while kids are busy biking, playing soccer, or doing crafts!
For more family friendly hotels read this article: http://www.tahoesbest.com/best-family-friendly-hotels-lake-tahoe
About TahoesBest.com:
Lake Tahoe is known for outdoor activities, pristine waters and one of the best wedding destinations in the country. TahoesBest.com is the authority on what to do, where to stay, weather updates and all the best upcoming events for any visitor. Use TahoesBest.com to find information, reviews and deals on all things Lake Tahoe from concerts to vacation rentals.