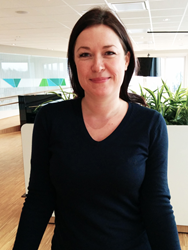 "We're happy that we've secured funding for marketing our new streaming technology. This is a new product which targets professional online users, a market mostly ignored by stock photo agencies", co-founder and CEO Linda L. Johannessen
Oslo, Norway (PRWEB) March 28, 2014
The company, commonly known as YAY Images, publicly announced the investment Wednesday. "We're happy that we've secured funding for marketing our new streaming technology. This is a new product which targets professional online users, a market mostly ignored by stock photo agencies", co-founder and CEO Linda L. Johannessen says. "In addition the investors represent very competent capital, which will guide the company".
The investment was made by Founders Fund, based in Oslo, Norway, and the investors include, among others, Opera Software founder Jon von Tetzchner, founder of Chipcon and Energy Micro Geir Førre, and former Funcom CEO Trond Aas.
With the explosive growth of image use online, and with stock agencies still getting most of their revenue from print-customers, YAY will capture an almost untouched market: Commercial image use online. "With millions of companies using the web to blog and interact with customers, we know this is an untapped market", Mrs Johannessen continues.
Using the streaming technology gives YAY the ability to track image use which they will use to provide copyright holders with a fairer payout scheme, as they now can get paid based on actual image views. "This changes how the industry thinks of royalties. Our technology will give the copyright holder the ability to track their work real-time and get paid for actual views" says co-founder and COO Jan Ole Kjellesvig. "We have thousands of photographers who soon will be able to see where and how their images are used."
YAY's streaming service, which has been called "Spotify for Images" by industry analysts, gives customers unlimited access to over 4 million images for $9.90 per month.