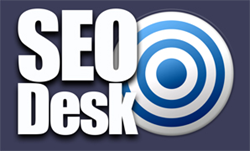 (PRWEB UK) 29 March 2014
Belgravia Rooms, the leading budget hotel in the heart of the tourist district of London, is now pleased to offer one and two bedroom apartments less than five minutes away from the hotel. This ensures clients looking for a bit more privacy and freedom will find everything they need in the centre of London while still being close enough to benefit from the excellent service provided by the hotel. Belgravia Rooms understands there is a wide range of people looking for London accommodation, and the company is more than happy to offer a diverse range of accommodation options.
The firm is well regarded for offering the best value cheap hotel Victoria has to offer. For far too long tourists in London had to make a choice between location and price. Anyone looking to stay close to the main tourist locations found that they were being charged a premium price for the service while people finding affordable accommodation were often situated far from where they wanted to be. There was no need for this situation to arise and with the range of rooms and now new apartments on offer from Belgravia Rooms; there is an opportunity for everyone to find the hotel that is right for them in London.
Just because the price of these rooms is lower than comparable rooms in the same area, doesn't mean that there is a poorer standard of quality or service on offer. Belgravia Rooms believes in offering value for money, and they are happy to meet the needs of all of their clients. The hotel reception is staffed 24 hours a day, and if anyone, including guests staying in the new apartments, needs help, the team at Belgravia Rooms are more than happy to provide assistance. Whether a guest needs to hail a taxi, book an alarm call or wants to find out the best attractions and how to get there, all they have to do is ask.
Another reason why Belgravia Rooms is regarded as being the best budget hotel Victoria has to offer is down to the number of amenities the company provides. All rooms are equipped with Wi-Fi, a multi-channel TV and tea and coffee making facilities. If any guest has any other requests such as additional blankets, cots for children or even the use of the left luggage facility, all they have to do is ask. Belgravia Rooms is keen to offer affordable accommodation in the heart of London, but the hotel also looks to offer affordable services. The addition of the apartments located extremely close to the main hotel in Victoria should ensure that there is affordable central London accommodation for everyone.
About Belgravia Rooms:
Belgravia Rooms is a budget hotel located in Victoria, at the heart of the London tourist district. The hotel offers a friendly, reliable and affordable hotel service that is located to so many must-see destinations in the city.