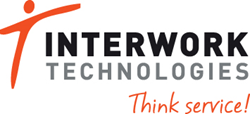 We are proud of this award and thank our customers for this honour
Toronto, ON (PRWEB) March 31, 2014
At the 6th Annual Canadian Reseller Choice Awards, Interwork Technologies, Inc. (http://www.interwork.com), a North American specialty distributor of Security, Information Management, and Communications solutions, was voted as the best Specialty Distributor in Canada.
Interwork Technologies won by ranking high in customer service, availability, product knowledge, product support and terms & conditions by resellers across North America. Interwork Technologies would like to take this opportunity to thank all of their partners, for their dedication & commitment to helping Interwork fulfil its mission of delivering exceptional Service, Value, & Expertise to the channel.
"We are proud of this award and thank our customers for this honour. Interwork has steadily increased in the award rankings every year through the outstanding service levels of our team, our product expertise, and the depth of our product offering in the fast-growing IT security space." said Joe Graci, President and General Manager at Interwork Technologies Inc.
"The Best Special Distributor is one of the top awards and over the past few years, Interwork has slowly moved up. This year they finally won the top spot and well deserved. I saw that they also revamped their web site image in 2013 so it looks like they are the one to watch in 2014" Commented Julian Lee, President of TechnoPlanet, Publisher E-ChannelNEWs for the Reseller Choice Awards.
With over 40 nominated distributors, Interwork Technologies is proud to be recognized for providing quality service among the industry leaders. Over the past year, Interwork has continued to listen to their customers & deliver more quality products into the channel.
"Interwork delivery of security products and their understanding of our business model provides an invaluable resource when approaching new business opportunities." said Keith Young, Vice President of Sales and Operations at Hudson Technology on why they do business with Interwork.
About Interwork
Interwork Technologies is a North American value-added specialty distributor of Security, Information Management, and Communications solutions established in 1991 with field sales resources in both Canada & US. Interwork provides its reseller channel partners with product expertise, fast service levels, and access to innovative midmarket-to-enterprise solutions. Interwork provides its vendors with integrated partner recruitment, enablement, and end user demand generation programs by leveraging its extensive reseller partner network.
For more information, visit http://www.interwork.com.
About e-Channel News
e-ChannelNews is a news portal and daily electronic newsletter that targets the Canadian computer reseller channel. For over 10 years, it has been delivering important industry information with a special emphasis on presenting solutions on marketing and business issues facing resellers today. ecnTV is the fully integrated video news streaming affiliate of e-ChannelNews. Combined, these two news media vehicles reach over 20,000 channel subscribers in Canada. The Right Information for Resellers. At the Right Time. Right to your Desktop.
See http://www.e-channelnews.com.
Press Contacts:
Daniel Palmer
Marketing Manager
Interwork Technologies Inc.
+1 (800) 461-8649 x4268
danielp(at)interwork(dot)com