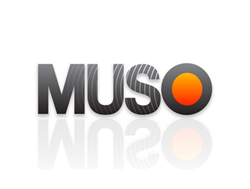 "It is important that when releasing music in the UK you understand the importance of protecting your music. At Quite Great we recommend you should check out MUSO for their global anti-piracy services with regional offices in London, UK and Los Angeles.
Cambridge, England (PRWEB UK) 31 March 2014
Music marketing companies handle all types of musical styles and a range of different businesses. This week Pete Bassett, Managing Director of Quite Great music marketing, gave MUSO a big thumbs up for doing so much to help indie labels and major music corporations alike.
In recent days the dance music world has benefitted from the range of musical genres. Now MUSO has launched a new platform. The platform includes remarkable functionality for labels and the ability to search entire artist catalogues for infringement with just one implementation, with even greater cost-efficiency. This means that every Remix and an entire artists catalogues can be protected.
Muso, the leading independent anti-piracy company also develops bands and artists. Legendary producer Andy Chatterley is one of their founder members
Chatterley explains, "The revolutionary upgrade was announced at SXSW and is the first of its kind."
"Labels can now reduce the cost of anti-piracy measures on a per track basis to a minimal amount, making it incredibly cost-effective to protect an entire artist's catalogue or every track on an album. And now, for the first time, Dance labels can protect every remix on a single or EP release without incurring a per track charge."
But it is the scale of the machine that Muso offers that is so impressive, especially as they are an independent enterprise championing the cause of indie music right through to mainstream pop. MUSO now scans for each album and track separately from over 5 billion webpages 24/7, increasing the coverage and scope for labels using the service up to a hundred fold. The service taps into and mimics consumer behaviour on search engines, optimising search results towards legal content, on a large scale. It is the fastest, and most inclusive system on the market, and the only anti-piracy platform allowing labels and artists to takedown infringing content - cyberlockers, torrents, vk.com, filestube.com and mp3 streaming sites via their unique user friendly dashboard. The MUSO platform features auto takedowns across a number of streaming services and in-depth reporting and analysis. MUSO puts artists and labels back in control, saving hours of manually sending takedown notices and giving 24/7 peace of mind and protection.
Pete Bassett said, "It is important that when releasing music in the UK you understand the importance of protecting your music. At Quite Great we recommend you should check out MUSO for their global anti-piracy services with regional offices in London, UK and Los Angeles California." http://www.muso.com/anti-piracy/