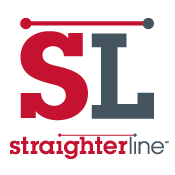 "Together, Capitol College and StraighterLine can provide low-cost, low-risk options for students to fulfill their educational goals," says Burck Smith, CEO of StraighterLine.
Baltimore, MD (PRWEB) April 02, 2014
StraighterLine announced today that Capitol College (http://www.capitol-college.edu/) has joined their rapidly expanding network of partner colleges, which includes many of the leading colleges and universities for STEM careers. Capitol College will now accept credits earned from StraighterLine's entry-level online courses.
Capitol College is accredited by the Commission on Higher Education of the Middle States Association of Colleges and Schools. Capitol College provides education in engineering, computer science, information sciences and business. Students can elect to pursue their degree online or on-campus.
Capitol College and StraighterLine make ideal partners because they are both focused on meeting the unique educational needs of adult learners, especially flexible scheduling and affordable access to course materials. This partnership offers those interested in a degree in STEM fields the opportunity to get a quality education online, conveniently, at a substantially lower cost than most traditional degree programs. Students can take general education courses through StraighterLine online and enjoy significant savings on the cost of their college degree. With StraighterLine's self-paced online courses, students can move through the material as quickly or slowly as they like.
StraighterLine helps all adult learners, regardless of major, educational experience, or economic status, get a quality education online, flexibly, conveniently and affordably. This year, over 20,000 students will choose from more than 50 courses and more than 100 ways to earn college credit in Business, Technology, Sciences, Humanities, English, Math, and Language. StraighterLine's customized degree plans show students how they can get their dream degrees in today's fastest growing, most desirable fields, including Business, Psychology, Education/Teaching, Healthcare, Nursing, Criminal Justice and Engineering.
"Together, Capitol College and StraighterLine can provide low-cost, low-risk options for students to fulfill their educational goals," says Burck Smith, CEO of StraighterLine.
"Students today face an extraordinarily competitive job market coupled with the constantly rising cost of higher education. Gaining the skills they need at a price they can afford is essential to career success. Capitol College has a strong and abiding commitment to providing affordable, high quality education. Partnering with StraighterLine will assist Capitol in that mission by bringing our regionally and nationally accredited programs to wider student population," says Dr. Helen Barker, Dean of Business and Professional Studies.
About Capitol College
Capitol College is the only independent college in Maryland dedicated to education in engineering, computer science, information sciences and business through practices of leadership and innovation. Founded in 1927, Capitol offers associate's, bachelor's and master's degrees, a Doctor of Science in Information Assurance, professional development training and certificates. Academic programs are grounded in Centers of Excellence; these include the Space Operations Institute, the Critical Infrastructures and Cyber Protection Center, the Innovation and Leadership Institute, and the Center for Space Science Education and Public Outreach. The college campus is located in Laurel, Maryland, a suburban setting midway between Baltimore and Washington, DC.
About StraighterLine
StraighterLine has been recognized as a revolutionizing force in education by major news organizations and the U.S. Chamber of Commerce for offering students online courses that earn real college credit for just $99 a month. Inside Higher Ed recognized StraighterLine for offering the "...lowest-cost set of credit-bearing courses on the Internet." And Fast Company named StraighterLine one of the "10 Most Innovative Companies in Education."
In order to facilitate the award of credit, StraighterLine has forged partnerships with leading accredited online colleges and universities. A student ultimately earns a degree from those institutions but realizes tremendous savings and convenience by starting with StraighterLine.
StraighterLine's courses are evaluated and recommended by the American Council on Education's College Credit Recommendation Service (ACE CREDIT), which includes over 1,800 participating colleges and universities. In addition to the institutions with which StraighterLine has a direct relationship, more than 300 other schools are reported to have accepted StraighterLine coursework for transfer credit.
Currently, StraighterLine offers entry-level college courses online in the Sciences, Humanities, English, Math and Business. Many StraighterLine courses are now offered in both self-paced and professor-led formats, for students to take individually or as part of a cohort. 5 StraighterLine courses have been approved by The College Board to be listed as AP courses: AP Macroeconomics, AP Microeconomics, AP English Language and Composition, AP Calculus AB and AP Psychology. Recently, StraighterLine began offering a wide variety of credit-by-examinations that let students earn college credit based on test scores.
Visit http://www.straighterline.com for more information
Media Contact:
Christine Saba
Partner Marketing Manager
StraighterLine
(443) 842-5824
csaba(at)straighterline(dot)com