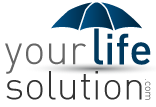 There are three general caveats to guaranteed issue life insurance for HIV positive people
Chicago, IL (PRWEB) March 29, 2014
YourLifeSolution.com is a service which displays life insurance quotes to users without requiring personal information. The service is today releasing their assessment on life insurance for HIV positive people. Their analysis finds that while it is possible for someone with HIV to purchase life insurance, the caveats generally outweigh the benefit of having the paltry death benefit available to them. The costs for guaranteed issue life insurance for HIV positive applicants has been posted here:
http://yourlifesolution.com/lifeinsurancequotes/guaranteed-issue-life-insurance-between-age-50-80-you-cant-be-declined/
Eric Smith, the independent life insurance agent and founder of YourLifeSolution.com, explains that the only viable way for an HIV positive applicant to acquire life insurance is through the use of guaranteed issue life insurance. "There are three general caveats to guaranteed issue life insurance for HIV positive people. For one, you have to live for two years, in inferior products three years, before the issued policy goes into force. The second problem is that the cost-per-unit of this coverage is relatively high. The third issue, and probably most significant in the long term, is that the death benefits are usually limited to $50,000 in coverage, which is rarely enough to replace years worth of a breadwinner's income", said Eric Smith.
Those interested in life insurance, even those with health conditions, are encouraged to visit YourLifeSolution.com for more information. Life insurance quotes can also be obtained by phone at 888.374.2764.