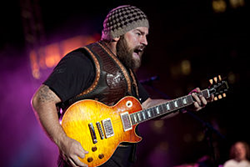 Boston, MA (PRWEB) March 29, 2014
Ticket Down announces that they have rolled back ticket prices for the Zac Brown Band at Fenway Park in Boston. One of the most popular groups in country music is the Zac Brown Band. The group originally formed in 2002 and features a mix of old school country with southern rock. The group has worked hard to keep country music relevant in the entertainment business and in an effort to continue this in 2014, is touring around the world. Among the venues the group will be traveling to this year as part of their tour include the Cruzan Amphitheatre in West Palm Beach, Fla.; Jiffy Lube Live in Bristow, Va.; and Fenway Park in Boston, Mass. The latter will be home to a show on June 28.
The Zac Brown Band consists of Zac Brown, Jimmy De Martini, John Driskell Hopkins, Coy Bowles, Chris Fryar, Clay Cook, and Daniel de los Reyes. Each member of the group brings something new and unique that helps them stand out above other similar acts today. The Zac Brown Band is one of a handful of popular acts that are taking their show to the world famous baseball stadium in the heart of New England this year. Also taking their show to the venue this year includes Jason Aldean and Billy Joel.
Fenway Park originally opened in 1912. The venue is home of the defending World Series champion Boston Red Sox and has been called "Friendly Fenway," and "America's Most Beloved Ballpark." Aside from hosting Red Sox games, the venue has also been home to hockey games this year and will also host an international soccer game. For concerts, Fenway Park has been home to many elite caliber performers in the past including Stevie Wonder, The Rolling Stones, Dave Mathews Band and Paul McCartney.
Zac Brown Band first became a popular act in country music in 2008 with their third album and first major label release, The Foundation. That album sold more than three million copies in the United States and has been certified platinum three times by the Recording Industry Association of America. To date, that has been their best-selling album around the country, but each of their other two releases since, You Get What You Give and Uncaged, have been certified platinum once. At the end of 2013, the group released an extended play album called The Grohl Sessions, Vol. 1. The album peaked at No. 5 on the country album charts in the States and features the single they performed with Dave Grohl at the Country Music Awards, "Day of the Dead."
Among the other popular songs the group will likely perform for their fans in the northeast at Fenway Park include their 10 No. 1 country singles, "Chicken Fried," "Toes," "Highway 20 Ride," "Free," "As She's Walking Away," featuring Alan Jackson, "Colder Weather," "Knee Deep," featuring Jimmy Buffet, "Keep Me In Mind," "Goodbye in Her Eyes," and "Sweet Annie."
When fans attend a Zac Brown Band concert, they know they are going to hear great music from legitimate musicians that love to put on a show. Fans can ask for nothing more from their favorite performers.
About TicketDown.com:
Ticket Down delivers tickets to sold out concerts and events worldwide when no one else can, and they do so at discounted prices. As a member of TicketNetworkDirect, they can guarantee the delivery of tickets on time for sporting events like NASCAR, NBA, NFL, and NHL. This popular ticket exchange also has cheap Zac Brown Band tickets in Boston at Fenway Park.
Note: Ticket Down is not associated with any of the artists or venues mentioned in this release. The names that are used in this release are purely for descriptive purposes. We are not affiliated with or do we endorse any artists or venues in this release.