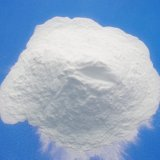 Zhengzhou, China (PRWEB) March 29, 2014
China's leading abrasives and diamond tools online trading platform iAbrasive announces that most alumina and SiC manufacturers in China find themselves in a dilemma as a consequence of the environmental protection policies enacted by the government.
According to an investigation to the air quality of China's 500 large cities, it shows that only 1% of the city's air is up to the World Health Organization's recommended standards. On January 4, 2014, haze was listed as a health hazard for the first time by the Ministry of Civil Affairs.
Currently, China's environmental policies extend to a broader range. As a result, abrasives factories are in trouble because they will inevitably produce waste water and exhaust gas during production, which pollute the environment. Abrasives manufacturers are faced with the unprecedented survival pressure, especially for those raw materials producers of alumina and silicon carbide.
About iAbrasive
Headquartered in Zhengzhou, iAbrasive is a communication and information platform specifically for abrasives industry. It offers domestic sellers the opportunities to present themselves to overseas buyers, as well as the accesses to the most in-depth and comprehensive information on the latest developments, trends, services and products from different areas. For abrasives purchasing and supplying information, users are available at: http://www.iabrasive.com.