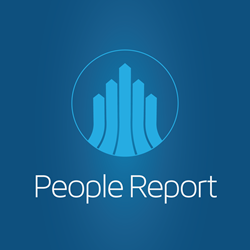 With so few compensation data sources in our industry, People Report's CCBS is a key data element for us when it comes to benchmarking our compensation policies and practices. - 2013 Research Participant
Dallas, Texas (PRWEB) March 31, 2014
People Report, a TDn2K company, has announced the launch of its 11th annual Corporate Compensation and Benefits Survey (CCBS), the results of which will answer key questions for leaders in the restaurant industry. This survey will reveal valuable information about competitive compensation and how restaurant companies are crafting attractive benefit packages in order to improve recruiting and retention. The CCBS is distributed in two portions (one for benefits one for compensation) and is available for participation now. The survey is open to all chain restaurant companies and there is no fee to participate.
The TDn2K Corporate Compensation and Benefits Analysis provides some of the most compelling industry insights for restaurant brands across all segments. The 2013 study also included insight about increasing trends in wellness programs for restaurant employees. Results represented data gathered from 82 distinct chain restaurant corporations operating 140 restaurant concepts.
"The Corporate Compensation and Benefits Survey is vital for restaurant operators to keep a pulse on current employment trends," said Victor Fernandez, Executive Director of Insights at TDn2K. "The fact remains that restaurant operators continue to face challenges in terms of recruiting and retaining quality employees. This study reveals valuable information in terms of how best to compensate and what benefits are most highly used in order for operators to determine how they can leverage this information to differentiate."
"With so few compensation data sources in our industry, People Report's CCBS is a key data element for us when it comes to benchmarking our compensation policies and practices. Projected merit increase information is especially useful since it's broken down by segment," says Jason Smith, Senior Compensation Analyst at Denny's. "Knowing what's being offered is the first step to creating a competitive reward package. This survey is extremely helpful in that we discover what's going on and can prioritize our initiatives based on objective data. I'm a big fan and would encourage all my peers to participate in this survey regularly," added Liz Mayo, Director of Compensation/Data Works at Brinker International.
TDn2K is a company focused on workforce and business analytics for the restaurant industry. In order to learn more about participating, please visit http://www.tdn2k.com or contact Victor Fernandez (victor.fernandez(at)tdn2k(dot)com).
About TDN2K
TDn2K (Transforming Data into Knowledge) is the parent company of People Report, Black Box Intelligence and White Box Social Intelligence. People Report provides service-sector human capital and workforce analytics for its members on a monthly basis. Black Box Intelligence provides weekly financial and market level data for the restaurant industry. White Box Social Intelligence, currently in beta, will deliver unparalleled consumer insights. Together they report on over 34,000 restaurant units, one million employees and 40 billion dollars in sales. They are also the producers of two leading restaurant industry conferences: Summer Brand Camp and the Global Best Practices Conference, each held annually in Dallas, Texas.