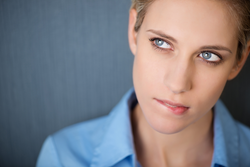 Credit Repair Companies have few qualified resources to obtain answers to detailed questions about the dispute process, until now.
Mobile, Alabama (PRWEB) March 31, 2014
Scoreinc.com webinar on Thursday April 3rd 2014 held at 3 PM CST is a one of a kind question and answer training for the credit repair professional or for those seeking to enter the business as they seek to grow their knowledge of the dispute process and other important issues facing their growing business. The training is free.
Scoreinc.com, the leading provider of training, credit repair business software, and credit repair dispute services for credit repair companies, announces the best of breed industry training program that will assist even the most experienced credit repair professional to build a strong understanding of the dispute process, relationship management for both consumers and for referral sources such as Realtors®, mortgage professionals as well as builders.
According to Joel S. Pate, president and CEO of Scoreinc.com, "training of this caliber has seldom if ever been offered to the credit repair professional with no strings or marketing pitch attached. At Score, our mission is to elevate the industry participants to know more about their business, be more professional and compliant as they assist consumers through a litany of issues such as identity theft, mixed files, collection agency's violation of the Fair Debt Collection Practices ACT, and many issues facing the American consumer in today's financial and credit market."
"When a consumer can't find a job even as a snow blower at major events without a 580 credit score, everyone needs to pay strict attention to their credit report and score," according to Score founder and Vice President Joshua Carmona.
This free to all business building training will be held on April 3rd 2014 at 3 PM CST.
About Scoreinc.com
Scoreinc.com, Inc., headquarter in Mayaguez Puerto Rico USA, with offices in Mobile Alabama, is a leading provider of services to the derogatory credit sector of the financial service industry through its Scoreway® Software Solution and credit report accuracy dispute services. The Scoreway® platform provides an end-to-end management solution that helps the companies that we serve manage the credit review and dispute process and to improve controls and profitability. Scoreinc.com services an ever growing list of mortgage company's, banks, credit unions, Realtors®, builders and credit service organizations through its innovative technology and credit report accuracy service. Contact Score for more information at 877-876-5921 or by visiting http://www.scoreinc.com
Press Contacts
Joel S. Pate
Joel.pate@scoreinc.com
877-876-5921 X 5