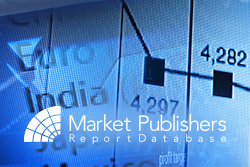 London, UK (PRWEB) March 31, 2014
As for 2012, the non-small cell lung cancer (NSCLC) market in the APAC region was evaluated at around USD 1.8 billion. By 2019, the region's market is predicted to post a 6.3% CAGR to amount to USD 2.9 billion. The major drivers of the APAC NSCLC market growth include a rapidly ageing population, a rising prevalence of NSCLC cases, and the expected introduction of promising therapies. Through 2019, the APAC NSCLC market is anticipated to be driven by the launch of high-price novel immunotherapies and antibodies in the 1st and 2nd therapy lines, including Pfizer's dacomitinib, Novartis's LDK378, Bristol-Myers Squibb's Yervoy nivolumab and (ipilimumab), Eli Lilly's necitumumab and also Boehringer Ingelheim's Gilotrif. However, the recent adoption of a price ceiling on essential drugs, planned pricing restrictions in Chinaб and also dominance of generic drugs in the Indian market could pose a significant challenge to the APAC NSCLC market growth.
Eli Lilly and Company, Celgene, Novartis, AstraZeneca, F. Hoffmann-La Roche, Pfizer, Boehringer Ingelheim, Synta and Bristol Myers Squibb are amid the key players in the APAC NSCLC market.
New research report "NSCLC Therapeutics in Asia-Pacific Markets to 2019 - Personalized Therapies Focus on Untapped Segment of Squamous Cell Carcinoma to Expand Treatment Pool" worked out by GBI Research is now available at MarketPublishers.com
Report Details:
Title: NSCLC Therapeutics in Asia-Pacific Markets to 2019 - Personalized Therapies Focus on Untapped Segment of Squamous Cell Carcinoma to Expand Treatment Pool
Published: March, 2014
Pages: 109
Price: US$ 3,500.00
http://marketpublishers.com/report/healthcare/therapy/nsclc-therapeutics-in-asia-pacific-markets-to-2019-personalized-therapies-focus-on-untapped-segment-of-squamous-cell-carcinoma-to-expand-treatment.html
The report presents profound insights into the APAC NSCLC market with a particular focus on the untapped sector of squamous cell carcinoma. It uncovers valuable data on the regional market size and value, and also contains a comprehensive disease profile encompassing details on NSCLC epidemiology, pathogenesis, diagnosis, treatment options and patterns, detailed clinical trial and pipeline analyses. The research study characterizes the market dynamics, examines the NSCLC treatment usage patterns, provides an extensive pipeline analysis, offers a detailed analysis of the currently marketed NSCLC drugs and sheds light on the major licensing and co-development deals in India, Japan, China and Australia. The report gives a glimpse at a number of late-stage pipeline drugs predicted to be launched in the short-term, thoroughly discusses the key barriers and drivers of the APAC NSCLC market growth and, furthermore, grants access to multi-scenario forecast data showing how the regional market is set to develop through 2019.
Reasons to Buy:

Gain a comprehensive understanding of the NSCLC pipeline and enhance the decision-making capability.
Indicate the factors showing that the NSCLC filed is becoming more innovative and advanced.
Obtain access to comprehensive profiles of the promising pipeline products.
Learn about the major trends in NSCLC clinical trials.
Assess the potential risks of future NSCLC therapeutics developmental programs.
Get an idea of the potential growth patterns expected to be seen in the NSCLC market through 2019.
Receive access to a pack of vital data illustrating the APAC NSCLC market performance.
Determine which countries are poised to make the largest contribution to the regional market development.
Create more effective strategies due to a profound understanding of the main NSCLC market growth drivers and barriers.
Strengthen and accelerate the market position by identifying the strongest competitors and promising strategic partners.
More new research reports by the publisher can be found at GBI Research page.