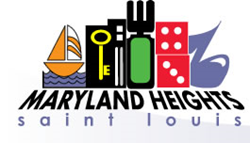 St. Louis, Mo. (PRWEB) April 03, 2014
Always… Patsy Cline was originally produced by STAGES during its record-breaking 27th Season, which resulted in two added performances and record-breaking attendance. Nightly, the audiences stopped the show with thunderous applause for numbers like "Crazy," "Lovesick Blues," and "Your Cheating Heart."
Original stars, Jacqueline Petroccia (Patsy Cline), and Zoe Vonder Haar (Louise Seger), and the original band members (Bodacious Bobcats) will return for this eight week engagement. "Petroccia makes each note sound as if it's lined in dark velvet – which is how practically nobody else, apart from Cline, has ever made them sound," (Judith Newmark, St. Louis Post-Dispatch), "Local legend Zoe Vonder Haar dons a pair of cowboy boots, big hair and Southern accent to embody the fireball Louise, and she is a dynamo onstage." (Lynn Venhaus, Belleville News-Democrat).
"We are ecstatic that we could answer the call of thousands of patrons who continuously asked for the return of Always… Patsy Cline, a show they truly fell in love with," commented Jack Lane, Executive Producer of STAGES.
Always… Patsy Cline celebrates music legend and cross-over sensation Patsy Cline, April 22 – June 15, 2014 at The Playhouse at Westport Plaza in Maryland Heights. The touching true story combines humor, heartache and 27 of Patsy's most unforgettable hits, such as "Crazy," "Walkin' After Midnight," "Sweet Dreams," and more!
Ted Swindley, creator and original director of Always…Patsy Cline, first produced the show in Houston, Texas in 1988. During the creative process, Swindley came across an interview with Texas housewife and avid Patsy Cline fan, Louise Seger, and was able to establish the local slant he had been searching for and an ultimate direction for the show. Within the interview, he discovered information about countless letters written between Seger and Cline, signed by Cline "Love, Always… Patsy Cline," until the night of her death in 1963. Always… Patsy Cline is told through the heartfelt and hilarious memories of Seger and focuses on the fateful evening, at Houston's Esquire Ballroom, when Louise hears of Patsy's untimely passing at age thirty. After many regional productions during the early 90s, Always… Patsy Cline made it to Off-Broadway for a successful run in 1997. One of the top 10 most produced shows in twenty years, with performances in the U. S., Australia, the UK and Ireland, Always… Patsy Cline has rarely been produced in the St. Louis region.
Patsy Cline was born Virginia Patterson Henley on September 8, 1932 in Winchester, Virginia. She was known for helping to break down the gender barrier in country music and received her first recording contract in the 1950s. In the early 1960s, Cline joined the cast of the Grand Ole Opry in Nashville, Tennessee and successfully "crossed over" to pop music with several of her songs. Cline remains as relevant today as she was exactly fifty years after her passing. Her legacy as one of the greatest singers of all time continues to resonate among audiences of all ages.
In 2005 her album, Patsy Cline's Greatest Hits, was listed as the Longest-Charting Title by a Female Artist in the Guinness Book of World Records, with over 10 million records sold.
Jacqueline Petroccia returns to star as Patsy Cline. Petroccia has portrayed the role of Cline in four previous productions, one of which earned her a Connecticut Critics Circle Award for Outstanding Performance and a Broadway World Nomination for Best Leading Actress. Other Credits include Carousel with NY Philharmonic (filmed for PBS), the National Tour of The Producers and the starring role in the new musical comedy, The Life of a Mob Wife.
St. Louis actress Zoe Vonder Haar returns to co-star as Louise Seger. Vonder Haar has performed in over sixty productions at STAGES including: Hello, Dolly!, Gypsy, Mame and A Chorus Line. Other credits include the First International Touring Company of A Chorus Line and numerous productions at The Repertory Theatre of St. Louis and the Muny.
Direction and musical staging are by STAGES ST. LOUIS Artistic Director Michael Hamilton with musical supervision by Lisa Campbell Albert. Completing the creative team are Scenic Designer James Wolk, Costume Designer Lou Bird and Lighting Designer Matthew McCarthy.
Ted Swindley (Author and Original Director) has directed and/or produced over 200 plays for over 20 years. Some of his outstanding directorial credits include world premieres, classics and musicals including, CARNAL KNOWLEDGE, PACIFIC OVERTURES, FOLLIES and CAT ON A HOT TIN ROOF, along with rotating repertory projects such as Havel's THE MEMORANDUM with Giradoux's THE MADWOMAN OF CHAILLOT, Thornton Wilder's OUR TOWN and LES LIAISONS DANGEREUSES with THE IMPORTANCE OF BEING EARNEST. Ted was named to Esquire magazine's register of Americans for Outstanding Achievement in Arts and Letters, and was featured in Southern Living Magazine. In 2007 he was a keynote speaker at the Southwestern Theatre Conference. He was also the recipient of the Los Angeles Dramalogue Award for outstanding direction and nominated for the Los Angeles Critics Award for his work at the Pasadena Playhouse. He is the Founding Artistic Director of Stages Repertory Theatre, the second largest theatre in Houston, Texas. There he implemented such diverse programming as the Texas Playwrights Festival, for which he won national recognition in 1986 from the Wall Street Journal and Backstage Magazine. Best known for creating the hit musical, ALWAYS...PATSY CLINE, which was one of the top ten shows produced across the country in 1998, he has also directed in over 60 theatres. THE HONKY TONK ANGELS is his latest hit, and he has completed the trilogy with THE HONKY TONK ANGELS HOLIDAY SPECTACULAR, and BUBBA'S REVENGE, (which can all be done independently of each other). He has just recently premiered his latest work, BACHELOR PAD in New York City, and completed a Southern adaption of THE IMPORTANCE OF BEING EARNEST, entitled THE IMPORTANCE OF BEIN' EARNEST, and a play, STORIES MY GRANDMOTHER TOLD ME, which had its premiere in Kansas City, MO, January 2008. He is an active member of the Dramatists Guild and The Society of Stage Directors and Choreographers, and is a member of the Playwrights/Directors Workshop at the famed Actors Studio in New York City.
Single tickets are on sale December 12, 2013 and start at $50. STAGES Westport performs in the intimate, 240-seat Playhouse at Westport Plaza, 635 Westport Plaza, Maryland Heights, MO 63146. For more information or to purchase tickets call 314-821-2407 or visit http://www.stagesstlouis.org.
STAGES ST. LOUIS' 28th Mainstage Season will continue at the Robert G. Reim Theatre in Kirkwood. The 28th Season will include They're Playing Our Song, a song-filled love story based on one of the most prolific American song writing teams of the 20th Century, Academy Award-winning Composer Marvin Hamlisch, and Grammy Award-winning lyricist, Carol Bayer Sager. The season continues with the Pulitzer Prize-winning How To Succeed In Business Without Really Trying, a true pursuit of the American Corporate Dream. The grand finale is the Tony Award-winning Fiddler On The Roof, the definitive musical about reaching for the American Dream. The season hits its first note May 30 and runs through October 5, 2014. In addition, the 2014 season Theatre for Young Audiences production will feature Disney's Sleeping Beauty, beginning June 18.
STAGES ST. LOUIS is the region's foremost not-for-profit company committed to preserving and advancing the art form of Musical Theatre through excellence in performance and education. In 2014, STAGES celebrates its 28th year of producing Broadway-quality theatre, presenting 124 performances from May through October to nearly 50,000 patrons.
STAGES opened in 1987 with a budget of $50,000 and a part-time seasonal staff of eight. Today, the company employs a full-time staff of more than 30 overseeing a budget of nearly $4 million. During the performance season, an additional 150 actors and crew members bring the productions to life. To date, STAGES professionals have produced 94 musicals, with over 2,900 performances, playing to over 900,000 patrons. In 2005, STAGES added its annual Theatre for Young Audiences (TYA) production to encourage multiple generations to attend professional, live musical theatre together on family-friendly schedules.
STAGES ST. LOUIS is grateful for the support of the Regional Arts Commission, and has been funded in part by the Arts & Education Council. In addition, financial assistance has been provided by the Missouri Arts Council.
New York Casting is done by Gayle Seay and Scott Wojcik of Wojcik/Seay Casting.
Interviews are available with the cast and/or director based on availability.
Production photos are available upon request.
Performance Schedule can be viewed here.
Always… Patsy Cline
Performance Schedule
STAGES Westport
April 22 - June 15, 2014
About the Maryland Heights Convention and Visitors Bureau:
Maryland Heights is centrally located in St. Louis County and easily accessible from Interstate I-270 and I-70. If you choose St. Louis as your destination, we are happy to provide you with more information about things to do near Maryland Heights, MO. Please feel free to contact us at 314- 548- 6052, toll free at 1- 888- MORE2DO or via e-mail at laura(at)mhcvb(dot)com. For more information about where to stay, what to see, where to eat and where to play during your visit to Maryland Heights, click here.