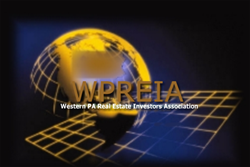 Pittsburgh, PA (PRWEB) April 02, 2014
The Pittsburgh Real Estate Investors Association is moving to a new location in the North Hills of Pittsburgh. Starting April 15, 2014 the club will be meeting in the Greater Pittsburgh Masonic Center located at 3579 Masonic Way, Pittsburgh, PA 15237. Monthly meetings are held every third Tuesday of the month starting at 6:30 PM and ending general at 9:00 PM.
The Pittsburgh Real Estate Investors Association is open to anyone who wishes to learn how to make money in real estate. The club is designed to help small business and, local entrepreneurs grow a real estate business. Club members come from as far north as Erie, PA and as far south as central West Virginia. The only requirement for joining the club is a good attitude and a desire to learn how other investors are making money.
The club is not a group of people who buy investment property together. That is a common misunderstanding. A better definition of the Pittsburgh REIA club would be a club of Western PA based investors who support each other through networking and education.
Education is the main focus of the club's monthly meetings. Meetings generally last for two hours. Each meeting has a different educational focus. Some meetings focus on creative deal structuring, or property management, or whatever real estate investor topic the members can think up. The goal of the educational program is to offer something for everyone no matter if they own hundreds of properties or if the member hasn't bought their first property yet.
Education is the key to real estate investor success. Pittsburgh REIA also offers members a series of between meeting opportunities to gain valuable real estate knowledge. Every month specialized sub-groups meet to discuss specialized topics. These topics include but are not limited to commercial real estate, lease options, affordable housing, property management, internet marketing, bank owned properties, sheriff sales, and even a real estate based game night which revolves around Robert Kiosaki's Cash Flow Game.
The club also offers members a chance to participate in networking events outside of the standard educational meetings. These events are designed to place members in a casual environment where they can interact with each other and form meaningful personal relationships.
Club members are entitled to a wide ranging discount program which is designed to help individual member's business more profitable. Discounts are available to members at a host of national and local providers to include Home Depot, Lowes, Sears Commercial, Sherwin Williams, and over thirty others.
Anyone who is interested in using real estate as a tool to achieve financial freedom is encouraged to join the Pittsburgh Real Estate Investor Association. The annual cost of membership is $109 for an individual, each additional family member can be added for $30, and business service providers can join for as little as $250 per year. To download an application, click this link. First time guests are encouraged to visit the club's website at http://Pittsburghreia.com and sign up to receive the club's free newsletter. There is no obligation to join. The club operates under a philosophy that a good value will attract members.
As always first time guests are welcome to attend their first meeting at no charge. This policy can change at any time.