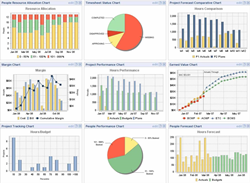 Dulles, VA (PRWEB) March 31, 2014
Unanet, a developer of services automation software that helps organizations manage people and projects for improved profitability, is proud to announce its inclusion in MindShare, an exclusive organization designed for CEOs of the most promising high tech companies in the Washington, DC metropolitan area.
Founded in 1997, MindShare handpicks CEOs every year from the area's hottest emerging growth companies to come together in a private, intimate setting. Its mission is to help CEOs build long-term, sustainable companies by creating opportunities for growth, building a sense of community, and fostering teamwork in a collegial environment.
'We are delighted that Unanet will be a part of this year's program—the largest group we've seen in 18 years," stated Steve Balistreri, Director at Deloitte and executive committee board member. "We received a record number of nominations this year, so it is a great distinction to be a part of this year's class."
The 2014 members of MindShare will attend series of classes led by notable speakers on topics for building a business at the CEO level. At the end of the year, members with significant attendance will graduate and then join the powerful alumni network of more than 700 CEOs. The 2014 class kicked off with a special event at the Verizon Center hosted by Ted Leonsis and the MindShare Board.
Over the past 17 years, some of the region's most successful CEOs have become a part the ever-growing MindShare Alumni Network , including Joe Payne of Eloqua (2012 IPO and acquired by Oracle for $871M); Tim O'Shaughnessy of LivingSocial (raised over $180M in 2010); Reggie Aggarwal of Cvent (2013 IPO); Rick Rudman of Vocus (2005 IPO); Hemant Kanakia of Torrent Networking Technologies (acquired by Ericsson for $450M); and Phillip Merrick of webMethods (the most successful first day software IPO ever).
MindShare is run by co-chairs Harry Glazer of Sprockit; April Young of Hercules Technology Growth Capital, Inc.; and Gene Riechers of EverFi. The Board's Executive Committee also includes Steve Balistreri of Deloitte & Touche, LLP, and Michael Lincoln of Cooley, LLP. MindShare is supported by a board of industry veterans who are committed to building a strong ecosystem for success.
About Unanet
Unanet is a leading provider of Cloud or On-Premise software for project-based organizations. Unanet delivers skills management, resource planning, budgeting & forecasting, timesheets, expense reporting, billing & revenue recognition, and project management reporting. Over 1,000 organizations rely on Unanet to maximize staff utilization, reduce administrative costs by 90%, improve invoicing by 10X, and support forward decision-making for improved operations.
About MindShare
Founded in 1997, MindShare's mission is to help CEOs from the most promising high tech emerging growth companies in the Greater Washington Metropolitan region build long-term, sustainable companies by providing mentorship, creating business opportunities and a sense of community, and fostering teamwork in a collegial environment. Year after year, the CEOs who graduate from MindShare reaffirm its enduring value through continued business opportunities and lasting friendships.