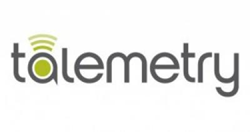 Vancouver, BC (PRWEB) April 01, 2014
Talemetry, the leading provider of talent generation recruiting solutions, announced today that North Shore-LIJ Health System selected Talemetry to deliver strategic Sourcing & CRM recruiting capabilities. Talemetry's platform will provide recruiters the ability to directly source candidates from a variety of candidate databases and create talent acquisition and nurturing campaigns to market open jobs to candidates.
"As a healthcare company in a competitive market, Talemetry provides us with a sourcing and marketing solution that will help us meet our recruiting needs," said Elaine Page, VP Talent and Chief Talent Officer, North Shore-LIJ. "These tools will help our recruitment team identify top talent and provide our recruiters with ability to market our jobs to them faster, increasing the quality and quantity of our applicants in less time and at less cost."
Page said they selected Talemetry, in part, for the robust sourcing technology, modern and intuitive CRM user interface, and the benefit of having a sourcing and marketing solution that integrates seamlessly with their existing Taleo recruiting system.
"We have seen healthcare companies struggle to find top talent. We are excited that North Shore-LIJ has recognized Talemetry's Source & CRM solution for the impact it has in helping recruiters find top candidates faster. The company is a leader in the health market and we look forward to working with them," said Nick Rusiniak, Talemetry VP of Sales.
Read about Talemetry: http://www.talemetry.com
About North Shore Long Island Jewish Health System
One of the nation's largest health systems, North Shore-LIJ delivers world-class clinical care throughout the New York metropolitan area, pioneering research at The Feinstein Institute for Medical Research and a visionary approach to medical education highlighted by the Hofstra North Shore-LIJ School of Medicine. North Shore-LIJ cares for people at every stage of life at 17 hospitals and nearly 400 outpatient physician practices throughout the region. North Shore-LIJ's owned hospitals and long-term care facilities house more than 6,000 beds, employ more than 10,000 nurses and have affiliations with more than 9,400 physicians. With a workforce of more than 47,000, North Shore-LIJ is the largest private employer in New York State. For more information, go to http://www.northshorelij.com.
About Talemetry
Talemetry(TM) delivers all the tools recruiters need to find, attract, and engage the talent they need today - and tomorrow - in a single, simple and social cloud-based solution. As the leading provider of talent generation solutions, the Talemetry software-as-a-service (SaaS) suite includes talent sourcing and CRM, job broadcasting, agency, career sites, and candidate application solutions. The Talemetry talent generation suite provides deep integration and seamless configuration with customers' existing systems and service providers. Talemetry Inc. (formerly known as Talent Technology Corporation) has been helping hundreds of employers, including Fortune 500 companies, find better talent faster since 2000. To learn more, visit http://www.talemetry.com or follow @Talemetry.