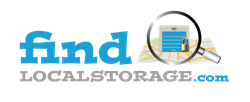 Farmington Hills, MI (PRWEB) March 31, 2014
Find Local Storage (http://www.findlocalstorage.com) ("FLS"), a self-storage search engine, today announced they will attend and be an exhibitor at the Inside Self Storage World Expo in Las Vegas.
The expo will be held from March 31st to April 2nd at the Paris Hotel and Resort in Las Vegas. The Inside Self Storage World Expo provides education on the latest trends in the self-storage industry while helping storage owners discover new products and services to grow their business. Attendees can network with industry professionals and have access to many of the finest vendors that provide products and services to self storage owners, operators and managers.
FLS's vision is to empower self-storage owners and operators to generate their own leads collaboratively through a single consumer destination and shopping experience, thereby reducing the reliance on third-party aggregators.
John Jordan, a manager in FLS, stated, "We are excited to attend the Inside Self Storage World Expo. Find Local Storage is meeting a critical need within the Storage industry and we want to share with owners how it can serve as an additional marketing channel to generate highly qualified leads while reducing their reliance on third party lead sources."
In order to learn more about FLS, please visit http://www.findlocalstorage.com or email at press(at)findlocalstorage(dot)com.
###
About Find Local Storage (FLS)
Consumers and storage operators have spoken, and FLS listened. Founded in 2013, FLS is owned and operated by a consortium of some of the industry's most respected and longest standing storage facility owners. FLS is a lead generation platform, built for the purpose of creating rental opportunities for participating self-storage operators, decreasing the reliance of the industry on third party lead sources, and creating a unique and innovative direct to consumer shopping experience. FLS offers storage operators an opportunity to control their own marketing destiny, and consumer the opportunity to Find Local Storage.